The Hackattoni at USI Hackaton 2019!
December 4th, 2019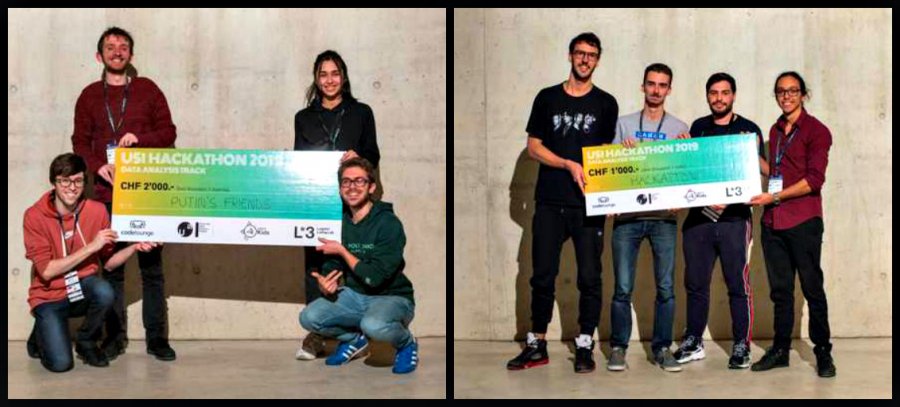 Abstract
At USI Hackaton 2019, organized by CodeLounge, the center for software research & development of the Software Institute, the team of Data analysis students of prof.
Sara Comai
the Hackattoni, was ranked second on "Data analysis" track, while Data bases 2 students of Putin's Friends team won the competition!
The USI Hackathon represents a first experiment in Lugano of an open data approach to share city-related data, in particular regarding city mobility flows. The goal of the USI Hackathon 2019 is to find interesting facts and trends in the data (data analysis track) and to leverage the data to build prototypes useful for citizens and tourists (coding track).
For further information: https://hackathon.usi.ch/