Information systems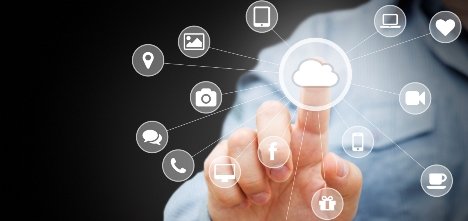 Focus
Research in the area of Information Systems at the Politecnico di Milano concerns various aspects related to the development of information systems both at a conceptual and design level and in the creation of flexible systems capable of handling the various problems related to data processing, such as the impact of design choices in systems based on cloud / fog computing, big data and social media in different application contexts.
In particular, the research line focuses on the following sectors: design of adaptive information systems, data and information quality, Big Data and data analysis, social media intelligence, information security and security analysis, service quality and green information systems, and design and monitoring of multi-party business processes integrated with smart objects.

Most relevant research achievements
Design of adaptive information systems
In the area of design and management of adaptive information systems, the goal is the definition of information systems capable of dynamically evolving in order to meet specific requirements and maintain the system operations. In the European project H2020 DITAS (Data-intensive applications Improvement by moving daTA and computation in mixed cloud/fog environmentS) we are developing methods and techniques for the design of a system for the management of applications, data and resources in cloud and fog computing.

Data and information quality
This line of research has defined models and methods for the evaluation / monitoring and improvement of data quality, and has developed methodologies for the analysis and redesign of quality-oriented processes. The different contexts considered are: big data, web applications and based on services and sensor networks. In particular, tools for the assessment of data quality in BIg Data have been designed within the project EUBRA BIGSEA: data variety and volume require innovative approaches able to guarantee both good performance and the management of heterogeneous data sets.

Big Data and data analysis
Research in this field has focused on the design of systems for data segmentation, recommendation systems for personalized content filtering based on user requests and prediction systems able to simulate future behavior and support users in their decisions.
A field of research on Big Data and data analysis is related to the management of spatial data. The amount of available spatial data has significantly increased in the last years so that traditional analysis tools have become inappropriate to effectively manage them. Some work has been done in order to exploit the extension of existing distributed system technologies with spatial capabilities in terms of data types and algorithms (e.g., using the MapReduce approach in Hadoop, spatial Hadoop or Spark). The research in this field aims to improve the algorithms for the partitioning of spatial data in distributed systems and for the execution of queries on them.
In the H2020 DataBench project (Evidence Based Big Data Benchmarking to Improve Business Performance), we study the relationship between business and technological indicators to evaluate the choice of tools and architectures to be adopted in Big Data projects in different application sectors. Numerous research projects are carried out in this sector in collaboration with companies.
The characteristics of scientific data drawn from experimental activities for their classification and analysis (cyberscience project) are also studied. Some projects are also being funded by the Lombardy Region on topics related to Big Data analysis.

Social Media Intelligence
This line of research has developed methodologies and tools for Social Media Intelligence. The challenge of the research concerns the measurement of the impact of information through social media, the design of applications based on crowdsourcing, and the role of message content and sentiment on the formation of opinions and identification of images useful in social media in situations of emergency. In the H2020 E2mC (Evolution of Emergency Copernicus services) project we study methods for the localization and classification of images and videos from multilingual social media for the creation of maps in emergency situations.

Information security and security analysis
Security research addresses privacy in service systems and the Cloud, privacy and integrity in power grids, and architectural solutions in the integration of information systems.
Safety analysis and risk awareness in the workplace are other research topics, focusing on sensor-based risk awareness plans, adaptive services, risk prevention strategies, and interoperability between technology platforms.
The research is based on simulation software for self-repairing and autonomous systems.

Service quality and green information systems
The support of Information Systems for energy efficiency has been studied in the European FP7 GAMES (Green Active Management of Service Centers) and ECO2Clouds projects, aimed to define Green performance indicators and to improve energy efficiency and the environmental impact of the systems information and in the European COST Across project (Autonomous Control for a Reliable Internet of Services). Currently, techniques are being studied for the efficient use of computational resources in system monitoring.

Design and monitoring of multi-party business processes integrated with smart objects
Business Processes are increasingly integrating with smart objects to perform the various tasks that compose them, especially when physical objects are exchanged between the parties. In this field of research, within which the MIUR CTN ITS2020 project (Intelligent Transport Systems Italia 2020) is positioned, we consider the adoption of smart objects in order to design multi-party business processes that are reliable and for which possible to verify their correct execution. In order to provide the most flexible solution possible, declarative approaches such as GSM (Guard Stage Milestone) and CMMN (Case Management Modeling Notation) are adopted instead of typical activity-centric languages.