Respiratory support in infants: focus on the diaphragm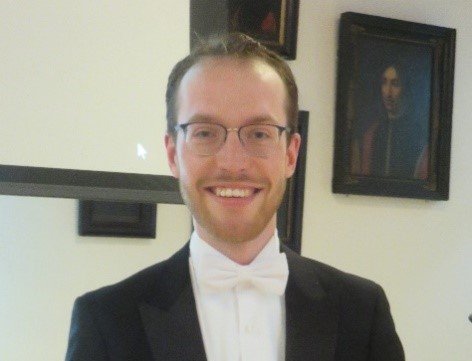 Abstract
On November 2nd, 2021 at 2.30 pm Ruud van Leuteren, PhD Technical Physician, research fellow Emma Children's Hospital - Amsterdam, will hold a seminar titled "Respiratory support in infants: focus on the diaphragm".

Throughout the last decades the focus in the neonatal intensive care unit has shifted more and more from invasive respiratory support to non-invasive modalities of respiratory support. However, the tools to monitor patient effort and detect clinical deterioration in this setting (with for example air leaks) have only partly evolved with this trend towards a more non-invasive treatment. In his PhD research Ruud van Leuteren investigated the use of transcutaneous electromyography of the diaphragm (dEMG) as a non-invasive tool monitor respiratory effort. In the footsteps of research conducted in the Amsterdam UMC by Juliette Kraaijenga and Linda de Waal, Ruud investigated several pathways in which dEMG could aid in changing the paradigm of assessing respiratory effort and lung function in (preterm) infants. Throughout his talk, Ruud will elaborate on the history of this research line in the Amsterdam UMC, the dEMG technique in infants, issues that arise in signal acquisition and analysis and potential clinical use of dEMG in the future. On top of that he will suggest new paths to explore in order to combine techniques and provide a more comprehensive picture of the lung condition of these infants.
Short Bio
Ruud van Leuteren (1992) studied Technical Medicine and graduated in 2016 on a project monitoring dynamic hyperinflation in COPD patients, using a wearable smart shirt with incorporated cardiac and respiratory sensors. After graduation he started his PhD trajectory in the Amsterdam University Medical Centre (Amsterdam UMC) supervised by prof. Anton van Kaam and co-supervisors Jeroen Hutten (MD, PhD) and Frans de Jongh (PhD). His focus was on signal acquisition and analysis of the electrical activity of respiratory muscles in (preterm) newborns in various clinical settings. Throughout his PhD he performed clinical and bench studies in the delivery room, the neonatal and paediatric intensive care and collaborated with parties from medical industry. Since the 1st of July 2020, Ruud is registered as a Clinical Technologist (protected title) under the Dutch Individual Healthcare Professions Act (BIG act, nr:29927386682). After four years he finished his PhD in May 2021. He continues his work in the Amsterdam UMC striving to implement medical innovations in clinical practice and improve clinical care for the individual patient. With the aim of initiating a sustainable collaboration between the respiratory research group of professor van Kaam and the TechRes lab of professor Dellacà at the Politecnico di Milano, Ruud was kindly welcomed by professor Dellacà for a working visit of 6 weeks in September/October 2021.
It will be possible to attend the event in person or virtually on Microsoft Teams
Register here to participate
Please, note: COVID-19 Green Pass is needed to attend the event in person