Opportunities and challenges offered by MEC to boost satellite role in B5G communications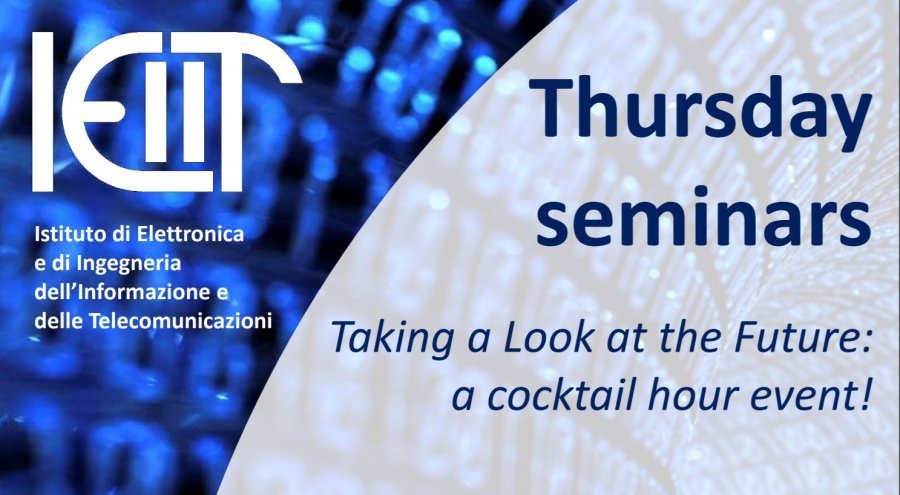 Eng. Tomaso de Cola
DLR - German Aerospace Center

Politecnico di Milano - online event organized via Microsoft Teams
January 28th, 2021
5.30 pm



Abstract
On
January 28th, 2021
, at 05:30 pm, it will take place a new appointment of the "
Thursday meetings – A glance to the future at cocktail-hour
" organized by
IEIIT – CNR
Institute.
The series of biweekly frequency meetings deals with specific themes connected to IEIIT – CNR institute with transversal vision through application domains and technological areas with a particular attention to their evolutions.
The new seminar will be held by Eng.
Tomaso de Cola
(DLR - German Aerospace Center) on the following subject: "
Opportunities and challenges offered by MEC to boost satellite role in B5G communications
".
Satellite communications are experiencing a new hype thanks to the renewed interest towards low-earth orbit (LEO) satellite systems and the inclusion of satellite technology in the 5G standardization carried out within 3GPP in the context of non-terrestrial networks. One key enabler of future services in 5G and beyond is the concept of Multi-Access Edge Computing (MEC), especially for achieving the so-called concepts of zero perceived latency and in-network computation. In this view, the integration of satellite networks into the general telecommunication ecosystem can certainly exploit MEC paradigms to open new markets for the satellite industry. Nevertheless, the implementation of MEC principles in satellite systems does not come for free and has to meet some of the system constraints imposed by satellite peculiarities as well as the overall end-to-end service requirements. This talk will attempt to give some snapshots on these aspects and shed some light on the possible positioning of the satellite industry with respect to MEC adoption.

The event will be broacasted through Microsoft Teams
To subscribe and participate, please use this link.