Seminar Cancelled: Design and Optimization of Photonic Devices by using the Finite element Method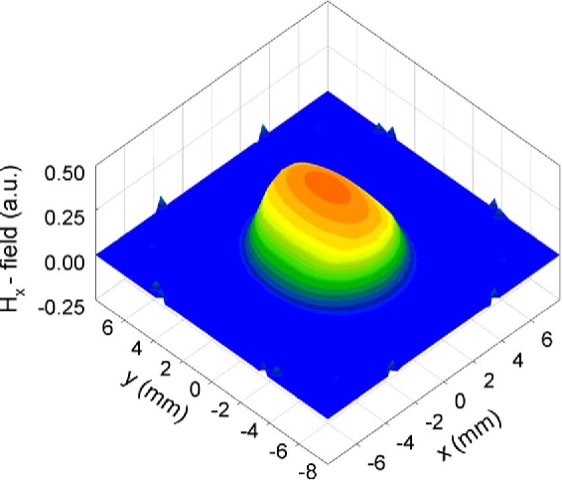 Christos Themistos Professor
Department of Electrical Engineering, Computer Engineering and Informatics,
Frederick University, Cyprus
Politecnico di Milano - Polifab Meeting Room
Via Colombo, 81 Milano
February 25th, 2020
5.00 pm
Contacts:

Andrea Melloni


Research Line:
Applied electromagnetics
Abstract
Photonic devices have become part of daily life in many aspects therefore, it is important to develop the ability to design and develop them in a cost- and time-effective manner. Numerical modelling techniques play important role in reducing the time and cost constrains involved in the design, fabrication, characterization and possible redesign of Photonic devices, as well as a means of study of optical phenomena. There are several methods available for simulating Photonic devices, among them, the Finite Element Method (FEM) one of the most powerful and accurate numerical approaches, originated for civil engineering related disciplines to study the displacements and physical stresses/strains in solid 3D objects. Throughout the years the FEM method has been applied in other fields of engineering, including Photonics, where the variation of electromagnetic fields in space and time is studied and applied in several problems such as, optical waveguides, fibers, polarization splitters and converters, power couplers and splitters, tapers, optical modulators, gratings, plasmonic structures, slot waveguides and many others. Commercial simulation tools and software for modelling and simulation of Photonics devices using the FEM are widely available and generally, accurate, fast, user-friendly, with minimum computation and memory requirements. However, the knowledge of developing computer codes for the design and characterization of Photonic devices, using the FEM or other numerical approaches is very important in satisfying any design needs, where particular structure details are trivial and cannot be supported by commercial packages. In the present talk, the basic concepts for developing a full vectorial H-field formulation of the FEM for the modal analysis of waveguide-based structures, as well as the application of the above approach in the design and characterization of various Photonic devices, are presented.
Short Bio
Prof.
Christos Themistos
is the Head of the Department of Electrical Engineering, Computer Engineering and Informatics at Frederick University, where he joined the Faculty of Engineering in 2000 as a lecturer. Prior to his appointment he worked as a Research Fellow with the Photonics Research Group, City University, London, in projects sponsored by BICC (UK), Corning Cables (US) and Bookham Technology (UK). He has obtained his BEng (Honours) and PhD degrees in Electrical Engineering from City University (1992 and 1998), where his research topic was the investigation of loss and gain in optical waveguides using the finite element method. He is an Honorary Senior Visiting Fellow at City, University of London (UK) and member of the Technical Chamber of Cyprus. He has authored or co-authored more than (30) refereed journals papers and forty (40) papers in international proceedings and conferences and his research work has been cited more than five hundred (550) times. He participated either as principal investigator or research fellow in four (4) research programs sponsored by the Research Promotion Foundation in Cyprus. He has participated as key contact person on behalf of Frederick University, in two (2) Erasmus Mundus projects and coordinated Erasmus Mundus "INTACT" project, consisting of a Consortium of (7) EU and (13) Asian Universities, funding 170 scholarships for mobility between EU and Asia. His research interests involve the development and use of numerical approaches, such as the finite element method (FEM), for Photonic applications in the optical and the THz spectrum.