WISYLAB lab - Wireless system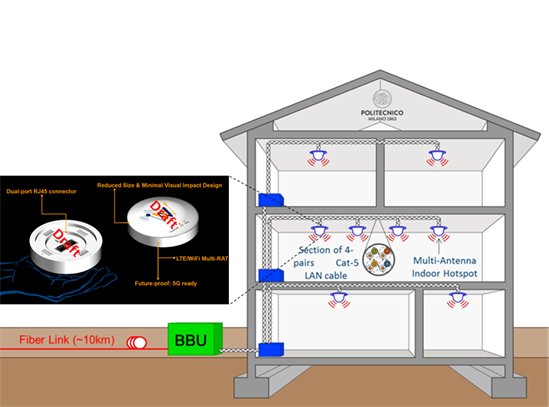 Responsible:


Research Area:


Research Lines:

Activities
The Wireless System Lab (WisyLab) was funded in 1997 to support research, innovation, and technology transfer activities in the area of wireless communication systems, with emphasis on PHY/MAC components and signal processing algorithms. Activities concern both mobile cellular and short-range communication technologies, Internet of Things/Vehicles (IoT/IoV), localization and navigation systems, distributed processing for dense cooperative (mesh) networks, and software defined radio (SDR) systems. In 1997, WiSyLab developed the first GSM prototype of a self-calibrated antenna-array base station, in cooperation with Italtel.
The group designed a number of simulators and prototypes for mission-critical monitoring and control (e.g., railways, oil and gas refinery plants, smart roads, seismic exploration), smart home/building, active/passive localization in indoor environments, traffic monitoring and cooperative systems for smart mobility, massive MIMO processing, analog C-RAN fronthauling over copper, fiber, polarization. The WisyLab team filed 20+ patents mostly released to manufacturing industry.
The WisyLab team actively cooperates with the interdipartimental laboratory
IoTLab
(contact: Prof.
Monica Nicoli
, DIG - Politecnico di Milano).