ENVISION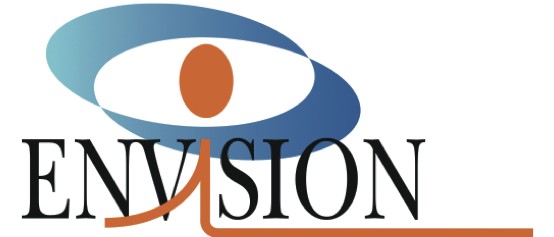 Research Area:

Research Lines:


EU Research FP7
DEIB Role: Partner
Start date: 2010-02-01
Length: 54 months
Project abstract
In particle beam therapy cancer local treatment, current beam delivery strategies aimed at minimizing uncertainties from organ motion are based on respiratory gating, re-scanning or tracking.
Information on the motion can be assessed prior to the treatment, e.g., on the basis of time-resolved fourdimensional (4D) Computed-Tomography (CT) data, and monitored during treatment, typically by means of an external surrogate. Dose deposition patterns are investigated through in-beam/in-room PET imaging. The aim of the project ENVISION (European Novel Imaging Systems for Ion therapy) is to assess the feasibility and potential of in-vivo dosimetric imaging systems for the quality assurance of motion-compensated dose delivery and to optimize performance via the investigation and selection of the most accurate and reliable 4D motion monitoring systems which are integrated into the in-vivo dosimetric data acquisition and processing techniques.

Project results
C. Gianoli, M. Riboldi, G. Fontana, G. Baroni, M.G. Giri, D. Grigolato, M. Ferdeghini, C. Cavedon, "Optimized PET imaging for 4D treatment planning in radiotherapy: the virtual 4D PET strategy" Technology in Cancer Research and Treatment, 2013, (in press).
C. Gianoli, M. Riboldi, M.F. Spadea, L.L. Travaini, M. Ferrari, R. Mei, R. Orecchia, G. Baroni, "A multiple points method for 4DCT image sorting", Medical Physics, vol. 38, pp. 656 - 667, 2011.
C. Kurz, J. Bauer, D. Unholtz, S. Combs, J. Debus D. Richter, R. Kaderka, C. Bert, K. Stuetzer, C. Gianoli, G. Baroni, K. Parodi, "Current status of 4D offline PET-based treatment verification at the Heidelberg Ion-Beam Therapy Center", IEEE NSS-MIC 2013, Seoul, Korea.
C. Gianoli, C. Kurz, M. Riboldi, J. Bauer, G. Baroni, J. Debus, K. Parodi, "Motion compensated reconstructions in 4D PET-based ion beam treatment verification" 4D Treatment Planning Workshop 2013, PSI, Villingen.
C. Gianoli, J. Bauer, C. Kurtz, M. Riboldi, K. Parodi, G. Baroni, "A Clinical Study on 4D PET Optimization and Quantification in Off-line Treatment Verification", PTCOG 2013, Essen.
C. Gianoli, E. De Bernardi, M. Riboldi, G. Baselli, J. Bauer, K. Parodi, G. Baroni, "PET-based dosimetry in particle therapy: assessing the feasibility of regional MLEM reconstruction as a quantification tool", IEEE NSS-MIC 2012, Anaheim, California.