Capone e Zanchettin at "Il futuro della comunicazione industriale dal Time Sensitive Networking al 5G" on October 2019
October 24th, 2019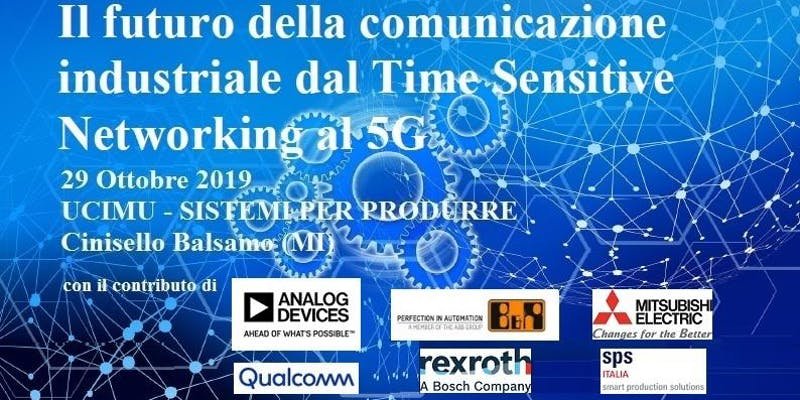 Palazzo UCIMU - Viale Fulvio Testi n. 128 20092 Cinisello Balsamo
29 ottobre 2019
9.00 - 18.00
Abstract
On October 29th, 2019 the "Il futuro della comunicazione industriale dal Time Sensitive Networking al 5G" event will be held at Palazzo UCIMU in Cinisello Balsamo. The event is organized by ANIPLA, the Italian National Association for Automation.
The day of studies on the evolution of the TSN (Time Sensitive Networking) and 5G networks for the industry will be attended by Antonio Capone, DEIB full professor, and Andrea Zanchettin, DEIB associate professor.
Participation is free but required at the link https://www.eventbrite.it.
The full program of the event is available at the link http://www.anipla.it.