PhD in Information Technology - Colloquia Doctoralia 2021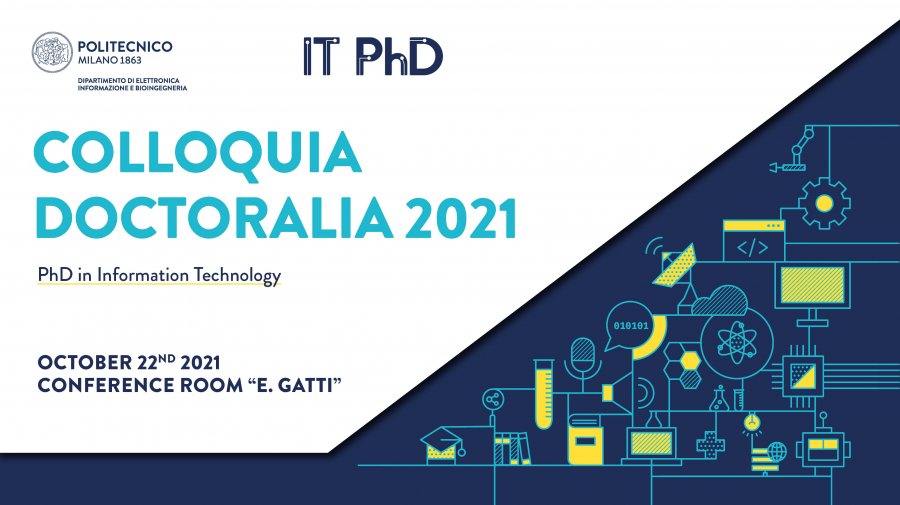 Abstract
On October 22nd, 2021 in the "Emilio Gatti" Conference Room of the Dipartimento di Elettronica, Informazione e Bioingegneria, the PhD Program in Information Technology organizes the annual event "Colloquia Doctoralia".
The event offers the last year doctorate students of the PhD program in Information Technology the opportunity to present their research and to test its scientific and technological interest as well as ist potential impact on the industrial world. The event will host the Chorafas Awards Ceremony and the "Florial Daniel" Award Ceremony.
The event will take place in presence and live streaming on Teams starting from 11.00 am.
Register here to participate in presence. Please, note: COVID-19 Green Pass is needed to attend the event.

For more information write to
phd-inf@polimi.it
.
https://dottoratoit.deib.polimi.it/