Unleashing the potential of Citizen Science Data for monitoring the SDGs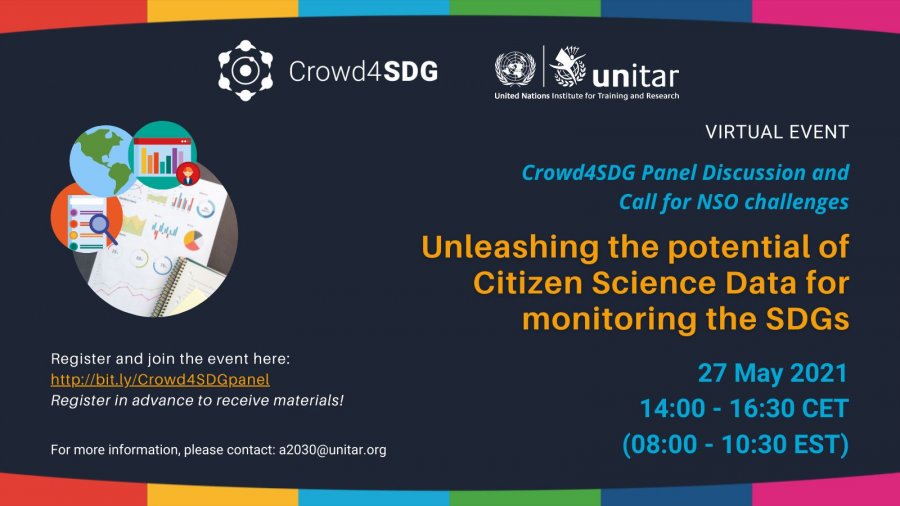 Abstract
The Crowd4SDG Panel Discussion and Call for NSO challenges "
Unleashing the potential of Citizen Science Data for monitoring the SDGs
", hosted by
UNITAR
, will take place online on the 27
th
of May 2021 from 14.00 to 16.30 CET (08.00 to 10.30 EST). Prof.
Barbara Pernici
of Politecnico di Milano's Dipartimento di Elettronica, Informazione e Bioingegneria will be among the speakers.
The panel will present the results of the Crowd4SDG report developed with the guidance of the Advisory Group. Several National Statistical Offices and other organizations will share their experiences and work on the use of citizen science data. Following the presentation of the Crwod4SDG tools developed for citizen scientists, the event will also feature "Propose your Crowd4SDG challenge" segment in connection with a public competition to be launched later this year to develop citizen science projects that tackle climate change and gender inequality.
Registration in advance is required to participate in the event. For further information see this link
.