COOPER (Cooperative Open Environment for Project Centered Learning)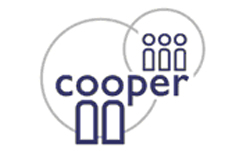 Research Area:

Research Lines:


Responsible:

Participants:

EU Research FP6
DEIB Role: Partner
Start date: 2005-12-01
Length: 24 months
Project abstract
COOPER (Cooperative Open Environment for Project Centered Learning) is an EU funded collaborative specific targeted research project from the sixth framework programme of the Information Society Technologies IST (contract No. FP6 IST - 027073).
The COOPER project operates in the
e-learning field
, and it is dedicated to supporting long-distance cooperation of teams of students working on complex projects, assuming that the students and advisors are geographically dispersed and have heterogeneous backgrounds and competences.
COOPER's main technological objective is to develop and test a
model-driven, extensible environment
that supports individual and collective competency building in virtual teams. The project team currently is working on the following activities:
Creating a reference model for cooperative teamwork processes;
Creating and validating interoperable pedagogical scenarios and assessment strategies;
Creating and testing tools to support knowledge co-construction, sharing and re-use;
Creating a common COOPER software platform in which these models, scenarios, strategies and tools are integrated.

Project results
A. Bongio, J. van Bruggen, S. Ceri, V. Cristea, P. Dolog, A. Hoffmann, M. Matera, M. Mura, A. Taddeo, X. Zhou, L. Zoni. "COOPER: Towards A Collaborative Open Environment of Project-centred Learning". Proceedings of EC-TEL 2006, First European Conference on Technology Enhanced Learning, Creta, Grecia, September 2006.