#Open17Water Challenge - Crowd4SDG
September 9th, 2020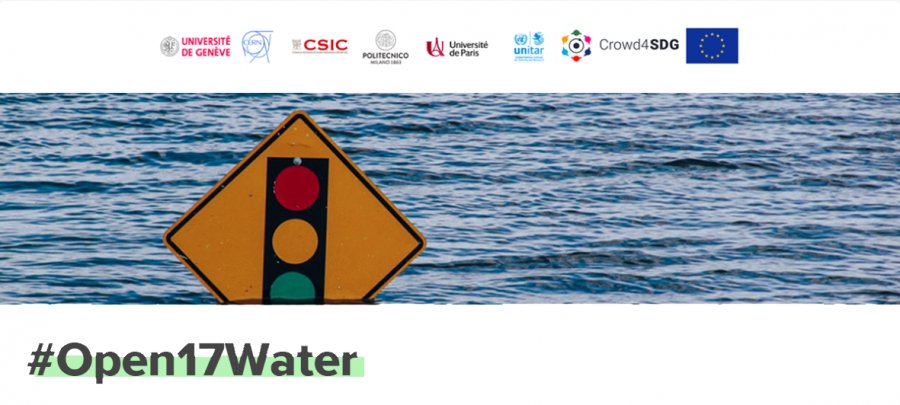 Abstract
Crowd4SDG is a research project funded by the European Commission, exploring how citizen science can track progress towards the Sustainable Development Goals (SDG's) and studying how grassroots innovation can help achieve such progress.
The impacts of climate change include more extreme weather, leading to floods and drought that are putting urban communities under increasing stress. Crowdsourcing and citizen science are being used to monitor and address these challenges.
How can you make a difference?
By registering for the #Open17Water Challenge you or your team will be able to pitch a project on Urban Water Resilience with the help of crowdsourcing and citizen science.
The challenge is a comprehensive innovation program for the SDGs, involving a methodology called the GEAR Cycle - (Gather-Evaluate-Accelerate-Refine). The cycle takes six months from an initial idea to an actionable team-based project that tackles relevant Sustainable Development Goals (SDGs) using crowdsourcing and citizen science.
Eligibility Requirements
#Open17Water challenge is open to high-school, undergraduate, and master students ages 16-26.
Registration Procedure from September 7th to October 4th: https://www.goodwall.io/tags/open17water
Deadline for pitch submission: all submissions must be presented by 4 October 2020
For more information, see the flyer (https://crowd4sdg.eu/wp-content/uploads/2020/09/O17WaterChallenge_Flyer_Final.pdf) or visit our webpage https://crowd4sdg.eu/