enCOMPASS project kickoff
November 10th, 2016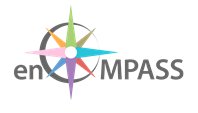 Abstract
On
November 10nd - 11rd, 2016
, the
EnCOMPASS project kick-off
takes place in Como, with the participation of the
Dipartimento di Elettronica, Informazione e Bioingegneria
of the Politecnico di Milano and 14 European partners from 7 countries, coordinated by professor
Piero Fraternali
of Politecnico di Milano.
The
EnCOMPASS project
, funded by the
European Commission
under the Horizon 2020 program, develops an ICT platform for improving the management of energy demand thanks to the integrated use of smart meters and persuasive and social computation, based on advanced models of consumer behavior. Information and communication technologies (ICT) can help transition to a more sustainable energy management, but a purely technical solution cannot work in the area of energy use, which is a complex socio-technical system.
The EnCOMPASS project aims to provide utility companies, municipalities and citizens, with an ICT-enabled platform to design, develop and implement better energy management practices and policies, leading to a reduction in energy consumption, without compromising the quality of life, and to an increase in resource security and people awareness.
For further information please visit the website:
http://www.encompass-project.eu
.