ACTS | A Chance Through Sport
January 29th, 2020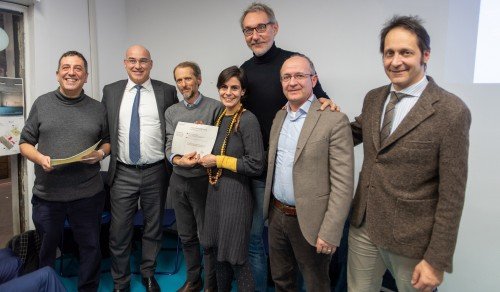 Abstract
"Sport and social inclusion" is the cornerstone of the Polisocial Award 2019 call. This year the Politecnico di Milano has made available for seven specific projects the sum of 570,000 euros of its funds raised with the 5 per thousand. Precious resources that will be assigned by the university directly to research programs dedicated to initiatives with a strong social impact.
Among the 7 projects selected
ACTS | A Chance Through Sport
. Sport and physical education in prison institutions: a project of spaces and social reintegration. Research investigates and acts on the theme of sport in prison as a tool for social reintegration: through the modification of spaces, the development of physical activities, the monitoring of psychophysical health, audiovisual narration and its dissemination.
In the PoliMi team
Luca Mainardi
, DEIB together with Andrea Di Franco, DASTU (scientific resp.); Francesca Piredda, DESIGN (project manager); Paolo Bozzuto, DASTU; Matteo Zago, DEIB; Davide Fassi, DESIGN.
Sport has been chosen this year as the key theme of the Polisocial Award for its strong social value: if research in the technological field in fact contributes to making sporting activity a powerful lever for the inclusion of physically disadvantaged subjects, sport is more generally, an extraordinary ground for combating youth problems, promoting dialogue between cultures and promoting the social and environmental redevelopment of neighborhoods, as well as a fundamental theme for the design, recovery and rethinking of equipment and entire parts of the city .