ISSCC 2019 Student-Research-Preview Poster Award
December 18th, 2019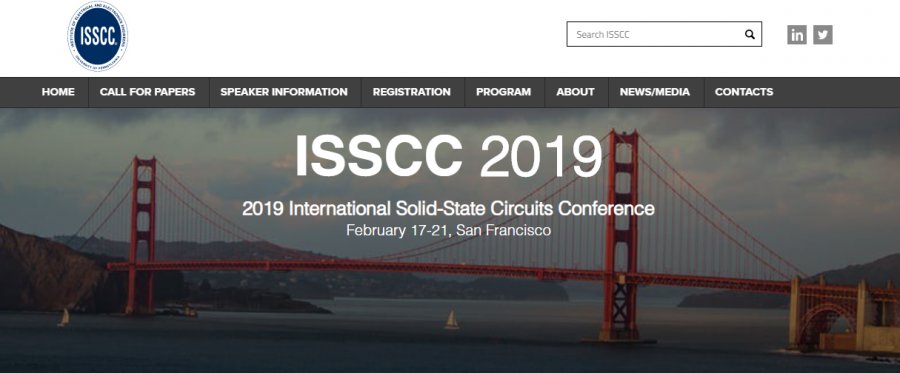 Abstract
The ISSCC Student-Research-Preview (SRP) Committee has selected the poster entitled "A 1.6-to-3.0 GHz Fractional-N MDLL Achieving 397fs RMS Jitter at 2.5mW Power" by
Alessio Santiccioli
,
Mario Mercandelli
, and
Salvatore Levantino
, to receive the ISSCC 2019 Student-Research-Preview Poster Award. The certificate will be presented at the ISSCC 2020 SRP Session, Sunday February 16th at 7:30pm, at the San Francisco Marriott Marquis Hotel.
The International Solid-State Circuits Conference is the foremost global forum for presentation of advances in solid-state circuits and systems-on-a-chip. The ISSCC Conference offers a unique opportunity for engineers working at the cutting edge of IC design and application to maintain technical currency, and to network with leading experts.
The SRP session provided the students with the opportunity to showcase the directions of their work, and to exchange experiences with other students and researchers from academia and industry.
For further information:
http://isscc.org/2019/