DEIB - Milan Polytechnic and European XFEL of Hamburg: taking a picture of atoms, proteins and viruses at very high speed is now possible.
September 18th, 2019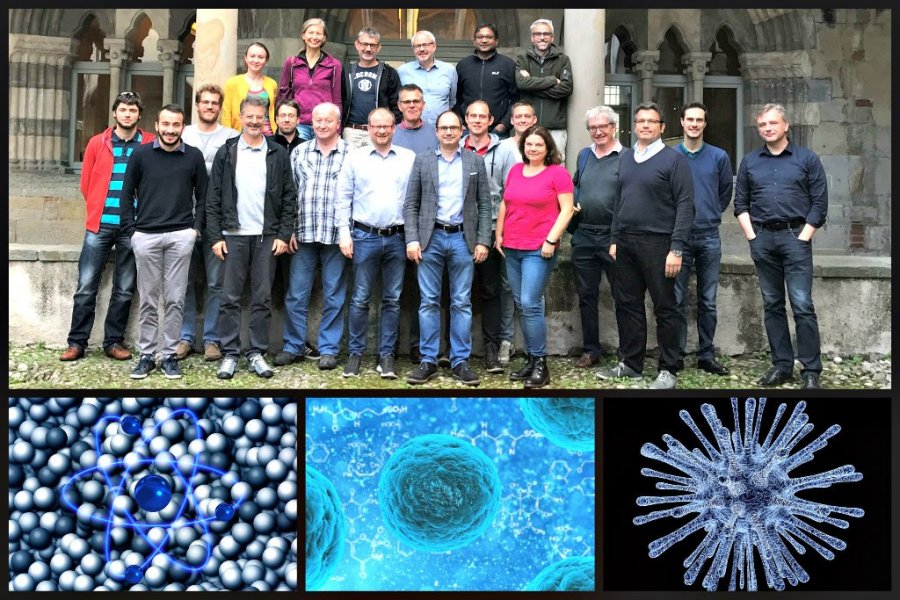 Abstract
The research and development of the
DSSC detecto
r (DePFET Sensor with Signal Compression) has just been successfully completed at the European XFEL in Hamburg, a research unit where intensive and ultra-short X-ray flashes are generated. It is the fastest low-energy X-ray camera in the world that will revolutionize the way we study atomic and molecular matter. The DSSC detector was developed by an international consortium coordinated by the European XFEL and led by
Matteo Porro
(European XFEL), a former DEIB PhD student. The other partners of the consortium are DESY, University of Heidelberg, National Institute of Nuclear Physics and University of Bergamo. The DEIB - Politecnico di Milano team, formed by
Andrea Castoldi
,
Carlo Fiorini
and
Chiara Guazzoni
, coordinated the development of low-noise reading electronics and the calibration of the DSSC detector. The innovative device allows the exploitation of extraordinary powerful modern X-ray flash sources, such as the European XFEL in Hamburg, making it possible to capture and understand the images of objects like proteins or viruses. The nano - object of investigation - is placed between the light sources (emitted at the very high frequency of 4.5 million click per second) and the DSSC detector, which is extraordinarily successful in capturing each of the photons diffused in the impact. The DSSC detector installed at European XFEL will allow not only to "see" small objects such as biological atoms and nano-structures but also to film their temporal evolution following specific stimuli aimed at understanding their behavior. The scientific community will therefore have an additional tool to unravel the complex structures of single proteins or viruses, with immediate consequence on the understanding of diseases and the development of new drugs.