Carlo Samori IEEE Fellow
November 28th, 2016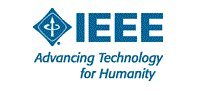 Abstract
The
IEEE
elevated Professor
Carlo Samori
to
IEEE Fellow 2017
.
Each year, following a rigorous evaluation procedure, the IEEE Fellow Committee recommends a select group of recipients for one of the Institute's most prestigious honours.
For 2017 the IEEE Board of Directors decided to award
Professor Samori
with the following citation:
for contributions to design of integrated Voltage Controlled Oscillators and Phase-Locked Loops
.