Ph.D. in Bioengineering: Thesis Defense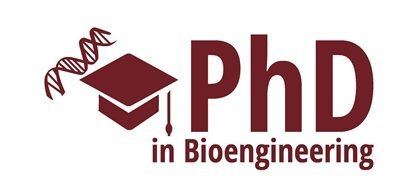 DEIB - Building 21, Alario Room online by Microsoft TeamsNovember 8th, 20213.30 pm
Abstract
The
PhD Program in Bioengineering
is pleased to announce the following defense for our Doctoral student:
November 8th, 2021, DEIB - Alario Room (Bld. 21) at 3.30 pm
on line by Microsoft Teams

Valeria Ottaviani – XXXIII Cycle

"Improving Respiratory Support of Preterm Newborns by Bedside
Characterization of Lung Mechanics and Respiratory Control"
Advisor: Prof.
Raffaele Dellacà
, DEIB - Politecnico di Milano

PhD Committee:

Prof.
Elena De Momi
, DEIB - Politecnico di Milano
Prof.
Daniele De Luca
, Chef de Service
"A. Béclère" Medical center AP-HP Université Paris Saclay
Prof.
Richard Sindelar
, Associate Professor
Uppsala University Children's Hospital
Due to the Covid prevention restrictions, only a limited number of participants will be accepted in presence.