The BeeCounted Project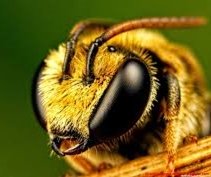 Luis Francisco Mollá Munilla

Universitat Politècnica de Catalunya
DEIB - Seminar Room (building 20)
July 29th, 2019
2.00 pm
Contacts:

Dario Natali
Research Line:

Electron devices
Abstract
Many chemical products employed in agriculture turn out to be harmful for bees inducing, among the others, behavioural disruptions such as disorientation. The consequent bee inability to return home can lead to the colony collapse. Since bees die away from their hive, this phenomenon is difficult to monitor for the beekeeper, unless when it is too late and the colony has collapsed.
To solve this problem, we are devising a bee-counter: an electronic instrument to be placed at the hive entrance counting the number of exits and entrances. The project requisites, most notably the low degree of invasivity to avoid bee behaviour alteration, will be discussed; the chosen technological platform will be illustrated, and the first prototype introduced. On-field experimental results show that at the hive entrance the behaviour of bees is complex, and consequently the signal processing is far from trivial.
Short Bio
Luis Francisco Mollá Munilla, born 1994, is attending the Master Degree in Industrial Engineering at ETSEIB, Universitat Politècnica de Catalunya. He is an exchange student at Politecnico di Milano within the Erasmus Program. The Bee-Counted project represents his master thesis.