MERLIN Lab - Automatic Control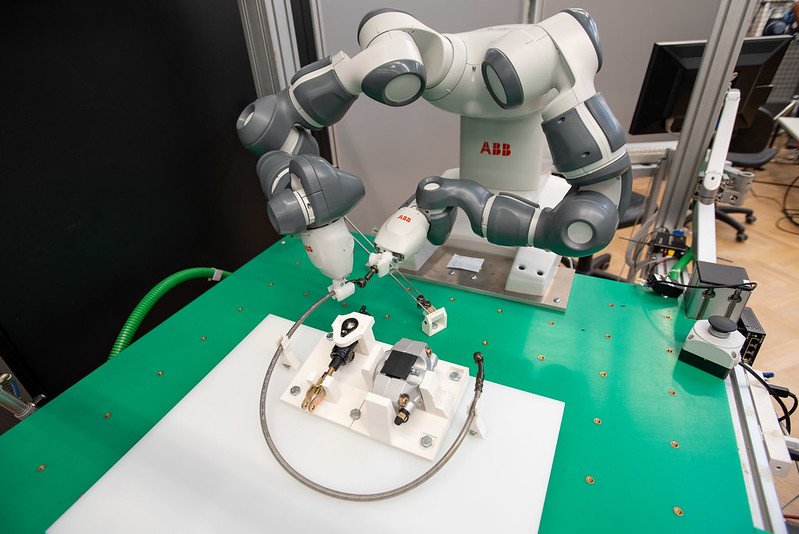 Research Area:


Research Lines:

Activities
MERLIN (MEchatronics and Robotics Laboratory for INnovation) lab supports research, innovation, and technology transfer activities of the Dipartimento di Elettronica, Informazione e Bioingegneria in the areas of mechatronics, industrial robotics, and motion control. The main experimental activities of the lab are as follows:
Advanced motion planning and control of industrial robots;
Control of the interaction of industrial robots with the environment through force and vision sensors;
Safe human-robot interaction through presence and distance sensors;
Active surveillance of robotic cells;
Control of dual arm robotic manipulators;
New programming methods for industrial robots based on learning by demonstration;
Mobile robotic manipulation;
Trajectory tracking for autonomous vehicles;
Anti-rollover control for autonomous vehicles;
Control of motors for various applications (home appliances, computer peripherals);
Simulation and control of advanced robotic systems (aerial robotic manipulators);
Advanced simulators of complex mechatronic systems (machine tools, machining centers).
Information service
The lab is situated at the second floor of building 20 of the Department, via Ponzio n. 34/5. Laboratories are open during the normal department opening hours.