NearLab - Neuroengineering and medical robotics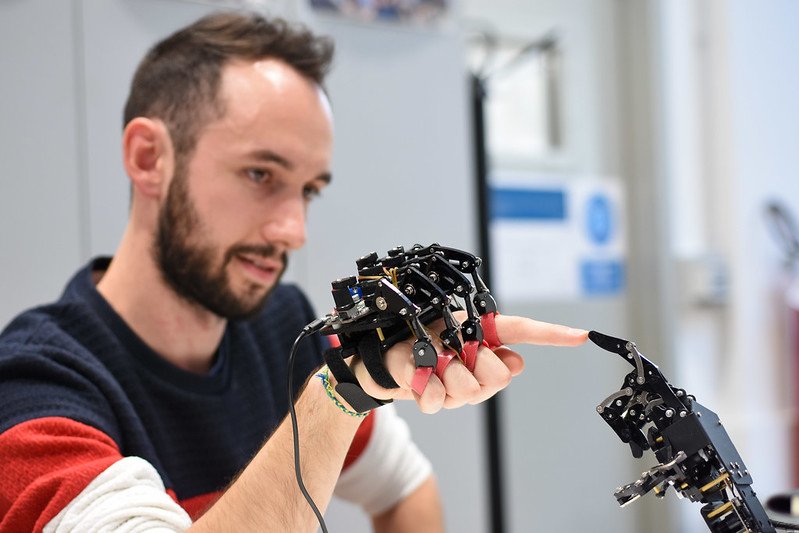 Research Area:


Research Lines:

Activities
Mission of the NearLab (since 2008) is to impact on health and well-being of citizens in the world changing society by smart medical and personal robots and personalized technologies.
The laboratory is involved in:
Medical Robotics: advanced planning systems for neurosurgery procedures, control systems for human medical-robot interaction, smart surgical instruments, machine learning in computer vision.
Contact: Elena De Momi, elena.demomi@polimi.it
Neuroengineering
: hybrid (artificial-natural) technologies for neuro-rehabilitation, independent living, sport activities of disabled and elderly people; Rehabilitation robotics. Exoskeletons for industrial applications. Smart technologies for the transparent and/or remote monitoring of fragile people and for the early detection of cognitive and physical degeneration; Motor control studies through biomechanical simulations. Functional neuro-imaging in rehab. Computational neuroscience and neurorobotics. Bioartificial interfaces for neurobiology and pharmacology.
Contact:
Alessandra Pedrocchi
,
alessandra.pedrocchi@polimi.it
Service information
The Laboratory is located at the Section of Bioengineering of the DEIB - Department of Electronics, Information and Bioengineering (Building 7, ground floor), and (Building 32.2, 4th floor) via Colombo 40.