"Luigi Divieti" Posture and Movement Analysis Lab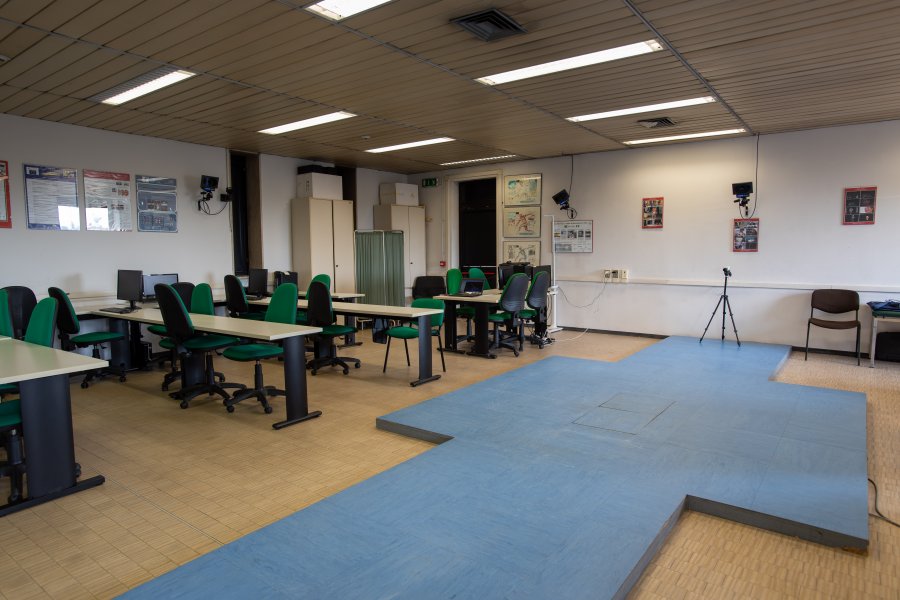 Research Area:


Research Lines:

Activities
The activity of the Lab is divided into:


Research:
the activity is focused mainly on definition and development of experimental set-up for clinical application in order to quantify the functional limitation, to improve the decision-making process for a treatment and to evaluate quantitatively the effects of treatment over time in different pathological states. Equipment and methods are used to assess the human posture and movement, but they can use to measure every movement of living and artificial systems. The methodologies of the Laboratory are easily used in different fields, in the clinical-rehabilitative field, in sport, in ergonomic and industrial field, too.

Didactics: several courses of Biomedical Engineering, both at the bachelor and the master degree level, and of the Doctoral Degree of Bioengineering are held in the "Luigi Divieti" Lab.
In particular following the courses that are held every year in the "Luigi Divieti" Lab:
Bachelor
Valutazione funzionale – Prof.ssa Manuela Galli
Master degree
Bioingegneria del Sistema Motorio – Prof.ssa Manuela Galli
Functional Evaluation Laboratory – Prof.ssa Manuela Galli
Analisi e organizzazione dei sistemi sanitari – Prof.ssa Veronica Cimolin e Prof. Marcello Crivellini;
Impianti ospedalieri e sicurezza [2] – Prof.ssa Veronica Cimolin
PhD
Human movement virtualization: methods, models and applications – Prof.ssa Manuela Galli
In the lab several theses are prepared every year.
Training/consulting: we support laboratories that operate in clinical field and organise training for the operators of laboratories and companies in the field of motion analysis.
Clinical service: this is devoted to clinical institutes that have not a motion analysis Lab in their centres but need to perform movement analysis on their patients. In this case, the patients are analysed in the "Luigi Divieti" Lab.
Interdepartmental Lab e4SPORT: the "Luigi Divieti" Lab is a partner of e4Sport Lab, an interdepartmental lab founded in 2015 as an interdisciplinary project of the Politecnico di Milano. The mission of the e4Sport Lab is to represent an interlocutor between different actors involved in sport at different levels: athletes, teams and federations and the engineering/design world.
Service information
The Laboratory is located at the Section of Bioengineering of the Department of Electronics, Information and Bioengineering (Building 21, 5th floor), via Golgi 39.