HOC-LAB - HYPERMEDIA OPEN CENTER Laboratory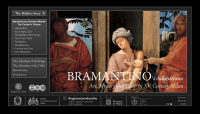 Research Area:


Research Lines:

Activities
HOC-LAB
is a
multidisciplinary laboratory
open to researchers with different backgrounds, from technology to humanities.
It has been active since 1997 in the field of technology-enhanced communication, with two main application sectors:
Innovative education, from school to higher education
Cultural heritage communication

HOC-LAB develops methodologies (for design, usability, ...) and tools (3D collaborative worlds, digital storytelling, educational "chatbots", ...) original, to support solutions and "experiences" on a large scale, not confined to an experimental context.
HOC-LAB has participated in a high number of research projects (over 30), in many cases with a coordination function.
Combining technology, creativity and communication is the challenge of HOC.
Service information
A part of the laboratory is located in the building 21, Via Golgi 39. Over the years HOC has cooperated with various prestigious partners, both in Italy and abroad, among which we can name the following: Intel, Microsoft, EPSON, Accenture International Foundation, the Syrian Ministry for Tourism and Culture, the Staatliche Museen of Berlin, the Israel Museum, the San Francisco Museum of Modern Art, the national museum of Science and Technology "Leonardo da Vinci" of Milan, the Archaeological Museum of Milan, the General Directorate for Antiquities of the Italian Ministry for Cultural Heritage.
More information is available at:
https://www.hoc.polimi.it/