HOC Lab - Hypermedia Open Center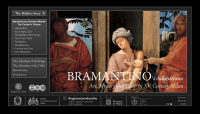 Research Area:


Research Lines:

Activities
HOC (Hypermedia Open Center) is a
multidisciplinary lab
"open" to researchers of various backgrounds: computer scientists, graphics, but also communication and pedagogy experts. HOC's activities are threefold:
Development of methodologies in the following fields: design (HDM – a semiformal design language, from which other similar languages stem, all around the world, W2000 and eventually IDM – Interactive Dialogue Model), usability (SUE and later MiLE and MiLE+) and accessibility for visually impaired people (development of guidelines and tools for designing accessible applications, not only from a technical point of view).
Development of technologies: HOC is specialized in multimedia technologies, with recent focus on multi-channel applications. The implementation of cooperative 3D worlds, shared over the internet, is another technological challenge of the lab.
Development of projects in various fields: in particular eLearning (the work in this field is acknowledged by the Italian Ministry of Education), and Cultural Heritage.
To conjugate Engineering with Creativity and Communication is HOC's challenge.
Information service
A part of the laboratory is located in the building 21, Via Golgi 39. Over the years HOC has cooperated with various prestigious partners, both in Italy and abroad, among which we can name the following: Intel, Microsoft, EPSON, Accenture International Foundation, the Syrian Ministry for Tourism and Culture, the Staatliche Museen of Berlin, the Israel Museum, the San Francisco Museum of Modern Art, the national museum of Science and Technology "Leonardo da Vinci" of Milan, the Archaeological Museum of Milan, the General Directorate for Antiquities of the Italian Ministry for Cultural Heritage.
More information is available at:
http://hoc.elet.polimi.it/