COVIDSQUARED (automatic COmputation of cardioVascular arrhythmIc risk from ECG data of COVID-19 patients)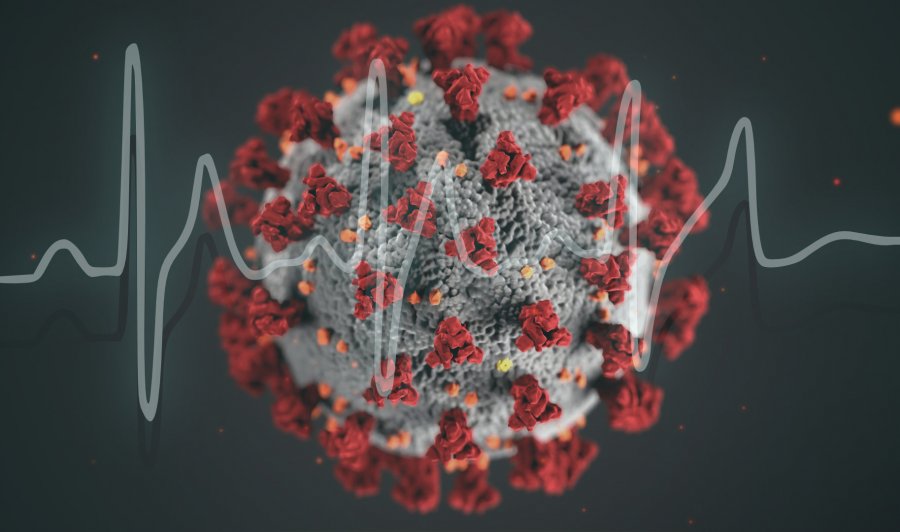 Research Area:

Research Lines:


Responsible:

Collaboration with Academic Institutions and Research Centres
-
Start date: 2021-07-01
Length: 6 months
Project abstract
Patients with COVID-19 exhibit a range of clinical manifestations. With respect to the cardiovascular system, COVID-19 might lead to myocardial injury (17% of 191 patients in China had elevated troponin levels and 23% heart failure), to myocarditis with cardiogenic shock as well as to atrial and ventricular arrhythmias. Little is known on the electrocardiographic (ECG) modifications induced by COVID-19. In a retrospective study performed on 750 patients, a few ECG variables were linked to death. One of the possible drivers of cardiac dysfunction might be the cytokine hypersecretion, reported during COVID-19, as well as subendocardial ischemia. ECG modifications were reversible in a few cases studied, supporting the relevance of hypoxia and inflammatory damage induced by the virus. Given the impact of COVID on the myocardium, the recent pandemic outbreak has made clear the need to carefully monitor cardiovascular risk to prevent sudden cardiac death and drug-induced proarrhythmic effects in the future management of the disease.
In this context, the COVIDSQUARED project (automatic COmputation of cardioVascular arrhythmIc risk from ECG data of COVID-19 patients) was designed. It is a collaborative project between the University of Milan and the BBB Laboratory of the Politecnico di Milano, funded within the FISR 2020 COVID call of the MIUR .

The aims of COVIDSQUARED are:
1) to develop automatic computational biomarkers of COVID-related alterations in ECG and to estimate the risk of fatal arrhythmic events in COVID patients including those induced by drug treatments;
2) to setup a cloud-based infrastructure for sharing ECG data collected by clinical center(s) during pandemic events; The aims are reached through the development of innovative data analytics tools integrated into a state-of-art cloud-based service.