GENESIS-D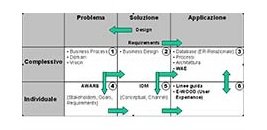 Research Area:

Research Lines:


Responsible:

Collaboration with industry
-
Start date: 2004-09-01
-
Project abstract
The goal of the project GENESIS-D was the definition of an application framework for the creation of interactive systems, typically deployed on the Web, suited to the management of environmental information for the sustainable developmnent.
From the analysis of the context in the Public Administration, especially at the Regional level, (e.g., the ARPA Regional Agency and the SIRANET system) it appears that the framework must support a suite of applications, specialized for the multiple actors involved in the process: the Regional Environment Management Office, the Provincial Environment Management Office, the Municipalities, the Health Departments, the Park management entities, the Hydrographic Basin Management Entities, and more.
The project has been successfully completed.

Project results
The collaboration between the HOC Lab of Politecnico di Milano and Edinform S.p.A., the company promoting the GENESIS-D project, has led to the following results:
the definition of a development methodology for building a suite of Web applications for environment management, well-suited to the industrial context;
the definition of a "user centered" Web application design method for the environment context;
the definition of a technique and of guidelines for the design and implementation of environment management application suites.
Perrone V., Mainetti L., "A UML Extension for Designing Usable User Experiences in Web Applications", In proc. of V International Workshop on Web Oriented Software Technologies (IWWOST 2005), in conjunction with CAISE'05 17th Conference on Advanced Information Systems Engineering, Porto, Portugal, June 2005.