ATMOSPHERE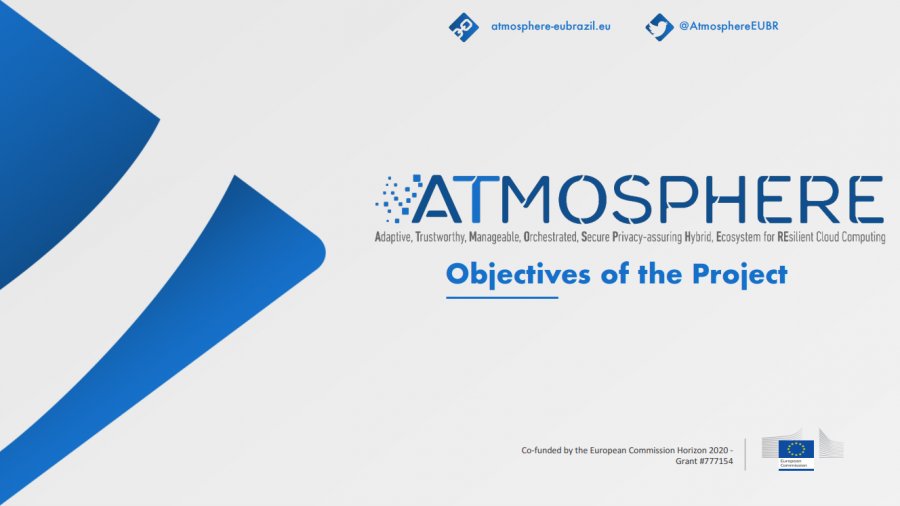 Research Area:

Research Lines:


Horizon 2020
DEIB Role: Partner
Start date: 2017-11-01
Length: 24 months
Project abstract
ATMOSPHERE (Adaptive, Trustworthy, Manageable, Orchestrated, Secure, Privacy-assuring Hybrid, Ecosystem for REsilient Cloud Computing) aims to design and implement a framework and platform relying on lightweight virtualization, hybrid resources and Europe and Brazil federated infrastructures to develop, build, deploy, measure and evolve trustworthy, cloud-enabled applications.

ATMOSPHERE will provide solutions to assess trustworthiness of cloud applications dealing with data and support the development of more trustworthy cloud applications.

ATMOSPHERE is a 24-month European and Brazilian Research Innovation Action project in the field of Cloud Computing, funded by European Commission and RNP and MCTIC, under the EUB-01-2017 call. Trust is built based on guarantees, previous successful experiences, transparency and accountability. Yet, to-date, the technologies and frameworks necessary to raise confidence on cloud and Big Data applications is still lacking. It is crucial to create this confidence to encourage different business sectors to take up this technology and ultimately improve business efficiency and competitiveness. The ATMOSPHERE project focuses on this issue.