Better Control ARchitectures for Safe transport systems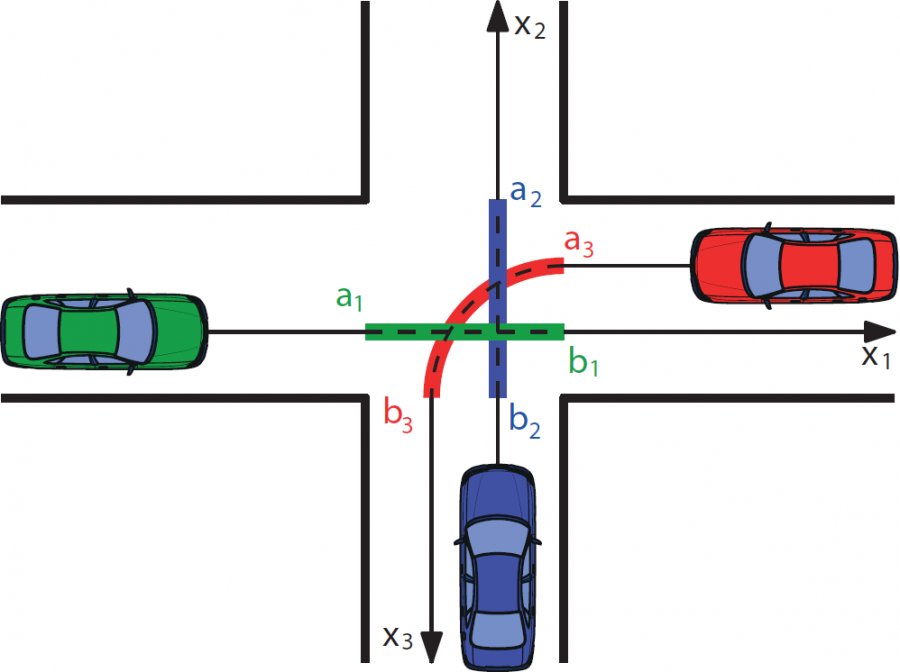 Research Area:

Research Lines:


Responsible:

Research
-
Start date: 2015-03-01
-
Project abstract
Il progetto di ricerca si propone di sviluppare algoritmi di controllo cooperativo per autoveicoli, in grado di prevedere ed evitare collisioni in scenari anche molto complessi come incroci trafficati, correggendo i comandi impartiti dai rispettivi guidatori e sfruttando per la raccolta dati e la comunicazione tra veicoli tecnologie in gran parte già esistenti o in fase di standardizzazione.

Project results
Pubblicazioni:
• A. Colombo and H. Wymeersch, Cooperative intersection collision avoidance in a constrained communication environment, IEEE International Conference on Intelligent Transportation Systems, 2015.
• G. De Campos, F. Della Rossa, and A. Colombo, Optimal and least restrictive supervisory control: safety verification methods for human-driven vehicles at traffic intersections, IEEE Conference on Decision and Control, 2015.