BCG2 - Beyond Cellular Green generation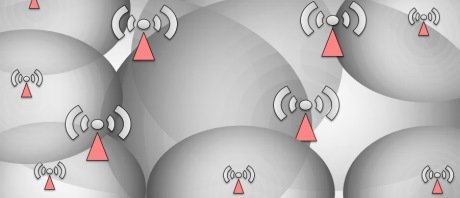 Research Area:

Research Lines:


Responsible:

Project abstract
The ICT Institute, through the DEI
ANTLab
headed by Prof. Antonio Capone, and the Fondazione Politecnico di Milano is leader of BCG
2
a project of the GreenTouch Consortium (
www.greentouch.org
) on next generation mobile radio networks with low power consumption. A commonly accepted approach to reduce the energy consumption lies in the dynamic management of the stations which cover the area with the switching off of some of them when the traffic is low. However, the cellular architecture that represents the main feature of the current mobile radio networks is also a strong limit on the reduction of energy consumption through dynamic management of the stations. The main reason is the need to ensure full and continues coverage of the territory to ensure that at any time, anywhere communication is possible for a user.
The
BCG
2
project proposes to overcome this limit and to go beyond the traditional principle of cellular coverage by developing next-generation mobile networks which provide a complete separation of the signaling network and data network, even on the radio side. The signaling network will be always active and full coverage but optimized for low energy consumption in order to allow users to request a communication service (be it voice or data) at any time and anywhere. The stations of the network data, however, will be activated only when needed based on the user's position and the available resources. The separation of the signaling network and data network will also handle much more efficient and more integrated network data, untill simultaneously to exploit heterogeneous technologies, now often separated as 2G, 3G, LTE, WiMax, WiFi and even radio technologies for machine-to-machine communication as ZigBee. The BellLabs - Alcatel Lucent, Huawei, Samsung, TNO, Orange, Technical University of Dresden, and INRIA participate to the project , in addition to the Politecnico di Milano, leader of the project.