MIARIA – Monitoraggio Idrogeologico Adattativo a Supporto del Piano di Rischio Integrato Alpino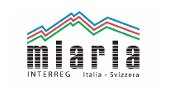 Research Area:

Research Lines:


Responsible:

Contribution from Regione Lombardia
-
Start date: 2009-02-01
-
Project abstract
The project focuses on the design of innovative distributed systems for the collection and the transmission of environmental data –and commands back- to a second-generation control room, the subsequent data aggregation and analysis for designing dynamic risk maps in alpine environments subject to hydrogeological risks. The project addresses the development of a robust, distributed monitoring infrastructure highly reusable in diversified application scenarios with a high resolution in space and time. Moreover, the project focuses on the design of a new generation control room, where state-of-the-art ICT technologies support risk assessment and emergency management activities.
The novel contents of the project can be summarized as follows:
A distributed infrastructure for environmental monitoring able both to acquire data from the environment and to receive parameters (new codes and commands) from the control room;
Advanced communication mechanisms that allow sensing units for autonomously creating and organizing the hybrid/wireless sensor networks;
Advanced techniques at the unit and network level that allow sensing units for locally detecting events by exploiting cooperative mechanisms;
Adaptive energy harvesting mechanisms for scavenging energy from the environment for optimally conveying solar energy into rechargeable batteries even in not optimal weather conditions;
New generation control rooms will be designed by analyzing the cognitive and organizational aspects characterizing complex multi-actor decision-making processes, taking advantage of cutting-edge ICT tools.
The project has important applications in the risk monitoring area as rock falls and land slides are frequently occurring phenomena in alpine valleys and are characterized by their suddenness and difficulty of prediction. The lack of clearly noticeable forerunners and the devastating impact of rockfalls and landslides insisting over human settlements as well as transport routes, make novel monitoring solutions of extreme importance to improve emergency management strategies. Technologies developed for monitoring the rock collapse can be, in principle, utilised effectively for monitoring a civil infrastructure.

Project results
Publications:
C. Alippi, C. Galperti: An Adaptive System for Optimal Solar Energy Harvesting in Wireless Sensor Network Nodes, IEEE-Transactions on Circuits and Systems I: regular papers, Vol. 55, No. 6, July 2008, pp. 1742 - 1750.
C. Alippi, R. Camplani, C. Galperti, A. Marullo, M. Roveri, "An hybrid wireless-wired monitoring system for real-time rock collapse forecasting", accepted for publication at 7th IEEE International Conference on Mobile Ad-hoc and Sensor Systems (IEEE MASS 2010), San Francisco, CA, USA, November 8-12, 2010.
C. Alippi, R. Camplani, C. Galperti, M. Roveri, "From labs to real environments: the dark side of WSNs", Recent Advances in Sensing Technology Series: Lecture Notes in Electrical Engineering , Vol. 49, 2009, XII, Springer Verlag, 143-168.