SCALOPES - SCAlable LOw Power Embedded platforms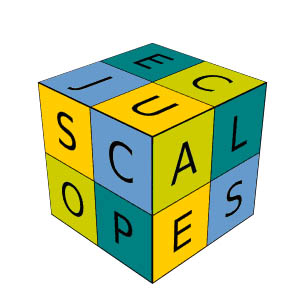 Research Area:

Research Lines:


Responsible:

EU Research FP7
-
Start date: 2009-01-01
-
Project abstract
Scalopes is a project funded by the European Community, started in January 2009, for the study of scalable low-power embedded platforms. Embedded systems know-how lies at the heart of European industry's competitiveness, and is a vital element in assuring future economic growth and stability to the benefit of European citizens at large. Embedded Systems are deployed in all market sectors: automotive, aerospace, medical, environment, communications, entertainment, textiles, transport, logistics, printing and chemicals, food & drink, timber and materials.
The SCALOPES project will focus on specific application contexts: communication infrastructure, surveillance systems, smart mobile terminals and stationary video systems.
Focus in the technology developments will be on application & programming models, composability, dependability, reliability, predictable system design, resource management and tools supporting these new developments. Practical benefits expected of this work address the need for ever-more processing power yet with continuously decreasing power supply current. In addition the increase in performance and reduction in power will have no impact on product price. The goal is to keep cost of the new platforms stable. This will open the possibility to include this new technologies in new application areas, which require stringent requirements on cost, performance & power.