EMOTY - "Donate" your voice in favor of science!
February 17th, 2021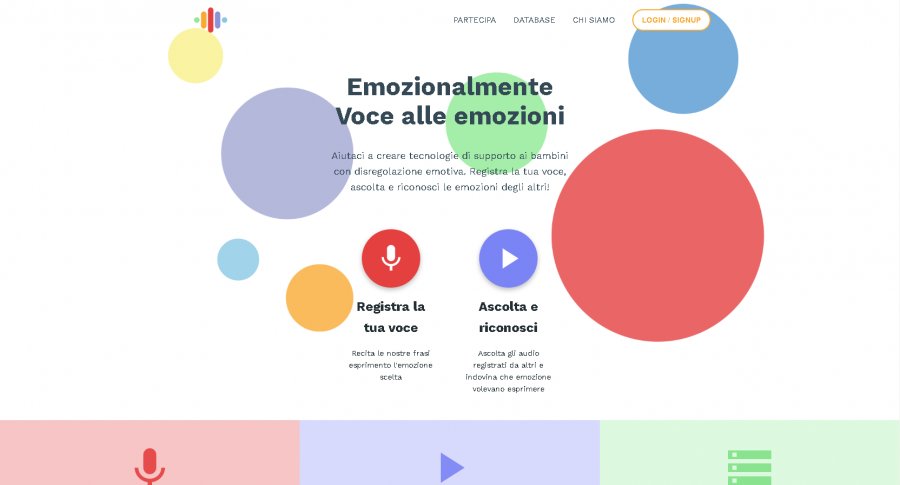 Abstract
Emoty - "Emotionally" is a research project, developed by Fabio Catania, PhD student in Information Technology at I3Lab (Innovative Interactive Interfaces), which concerns the use of conversational technology, based on artificial intelligence, to support the therapy of children with neurodevelopmental disorders.
Emoty is an application for children and teenagers with neurodevelopmental disorders, which can be used together with their therapists to improve communication skills and the expression of emotions.
It is therefore able to recognize emotions starting from the tone of people's voice; in practice, Emoty, who in the app is a puppet that speaks, asks the children to recite sentences expressing a different emotion each time. Then he records their voice as they act and tells them if they have expressed that emotion well or not.
Emoty has already obtained some good recognition among international conferences and various competitions, but to be more effective from a therapeutic point of view it needs to "train" to recognize emotions in the tone of the voice, to become precise and accurate. For this, an online platform has been created that is open to everyone, to which you can connect and contribute by providing audio from which to learn: https://emozionalmente.i3lab.group/
You can play from your phone, tablet and PC: just have the link! All collected data will be used anonymously for research purposes. "Donate" your voice in favor of science!