Observation of fluctuation-mediated picosecond nucleation of a topological phase
January 11th, 2021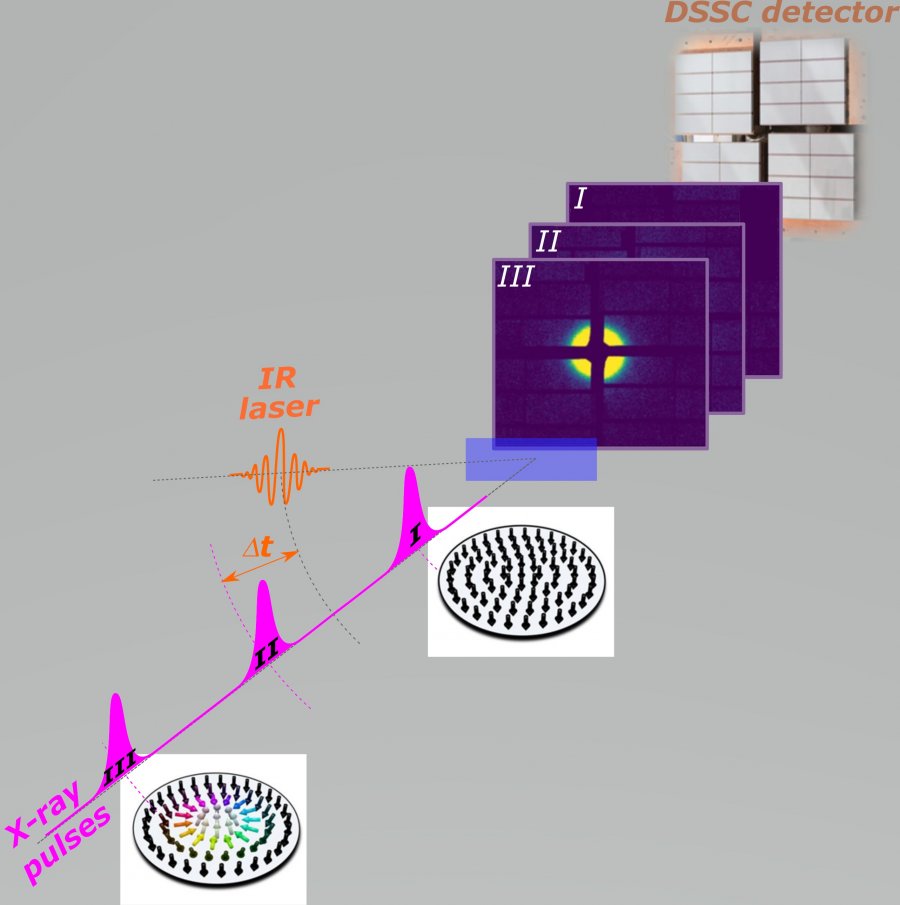 Abstract
X-ray imaging detectors are nowadays the key element to fully exploit the new powerful sources of X-ray flashes which are revolutionizing the way of investigating matter at atomic and molecular level thanks to the possibility to capture images of tiny objects, like proteins and viruses, as SARS-CoV2.
A recent study demonstrated the possibility to describe in detail the evolution on the picosecond time scale of peculiar topological states of matter, called magnetic skyrmions, that are configurations of spins in a vortex-like structure. The results were published on the prestigious journal Nature Materials in a paper co-authored by Prof. Andrea Castoldi with DEIB, Politecnico di Milano, in collaboration with Massachusetts Institute of Technology, Max-Born-Institut, University of Mainz, European XFEL, Technische Universität Berlin, University of Göttingen, Deutsches Elektronen-Synchrotron, Heidelberg University, Istituto Nazionale di Fisica Nucleare, Radboud University.
This work unlocks the comprehension of ultra-fast switching of topological phases of matter in a wide variety of materials and opens a potential path to ultra-fast and ultra-dense memories of the future.
The nucleation of the topological phase with magnetic skyrmions and its ultra-fast transition has been "filmed" with ultra-short X-ray pulses at 779 eV in a pump-and-probe experiment at the European XFEL at Hamburg. The X-ray diffraction patterns are captured at the spectacular rate of millions of frames per second by the DSSC detector (DePFET Sensor with Signal Compression), currently the fastest low energy X-ray camera in the world, developed by an international consortium in which DEIB, Politecnico di Milano, is a key partner.
The successful installation and qualification of this unique detector marks the culmination of more than a decade of international collaborative research and development of the Imaging Detectors Lab of DEIB, supported by the work of several students from Laurea Magistrale, PhD students and PostDoc. The development of a second DSSC camera, based on an innovative principle of the Depleted P-channel Field-Effect Transistor, is currently under way, a new stimulating challenge for the next years with the goal to provide even better energy resolution and much wider dynamic range.
The paper is visible at this link: https://rdcu.be/b8bLt