DIDAMATiCA 2020 "Smarter School for Smart Cities" - Best paper award
November 18th, 2020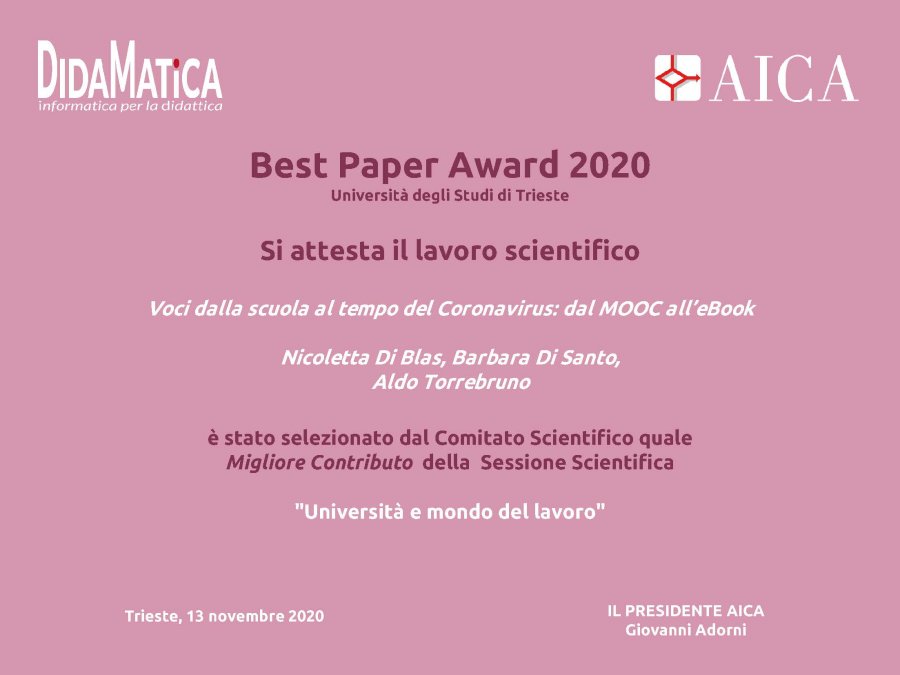 Abstract
Best paper award in the section "University and the world of work" for the article "Voices from school at the time of the Coronavirus: from Mooc to eBook" by Nicoletta Di Blas, Barbara Di Santo, Aldo Torrebruno.

The contribution will also be published in the Mondo Digitale magazine.
The article tells of the training experience dedicated to teachers in DaD during the lockdown period, when the HOC laboratory made available a MOOC extracted from the online Master in teaching technologies (DOL) as part of the POLIMI4School initiative and subsequently collected some testimonies of the students to make an ebook as evidence of a school that has never really stopped, despite everything.