Two DEIB students in the winning team of CYBERCHALLENGE 2019
July 10th, 2019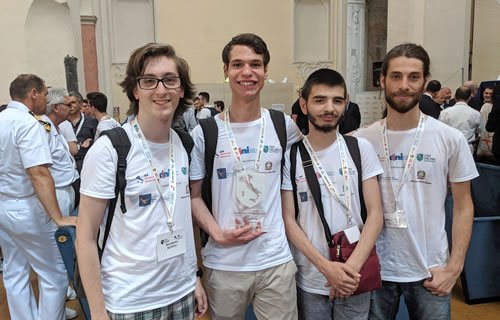 Abstract
Two DEIB students of the NECSTLab, Benedetto Nespoli and Damiano Amatruda, along with their teammates from the Università degli Studi di Milano won the CyberChallenge 2019, the first Italian cybersecurity training programme for young talent in high schools and universities.
The third edition of the programme saw 18 Italian universities participate, each of which had selected 20 students between the ages of 16 and 23.
The team who finished first will now be part of the Italian National Team of Cyber-defenders and will compete in Bucharest at the European Cybersecurity Challenge in the autumn.
CyberChallenge 2019 was held at the armed forces telecommunications school (Stelmilit) in Chiavari (GE). The competition was introduced by the Undersecretary of Defence, Angelo Tofalo, and the prizes were awarded by Defence Minister, Elisabetta Trenta.
For further information please visit: https://cyberchallenge.it