SPIE DCS awarded Giulia Acconcia
May 15th, 2019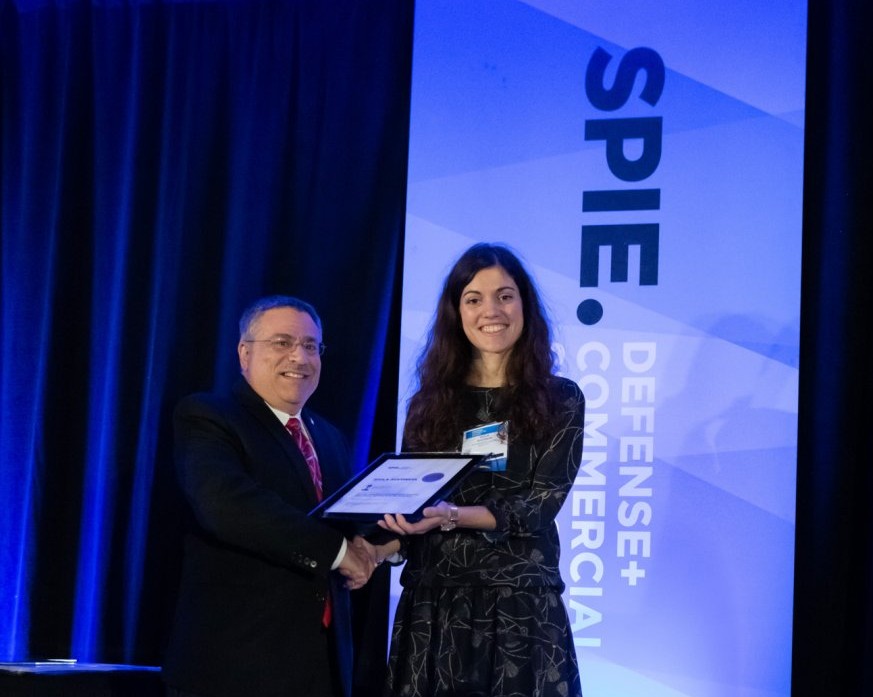 Abstract
Giulia Acconcia
, DEIB research assistant, has been awarded
Rising Researcher
by SPIE DCS.
SPIE is the international society for optics and photonics and welcomes 12 distinguished early-career professionals as its 2019 DCS Rising Researchers.
From 15 to 18 April
Giulia Acconcia
attended the SPIE Defense and Commercial Sensing 2019 International Conference in Baltimore (MD, USA), presenting her work "Fast fully integrated active quenching circuit for single photon counting up to 160 Mcounts / s".
Now in its third year, the SPIE Rising Researcher awards program recognizes early-career professionals who are conducting outstanding work and making important advances in product development or research in the areas of defense, commercial, and scientific sensing, imaging, optics, or related fields.
Further details are available at
https://spie.org/
.