Agosta research group 9th in the final standings of SWERC
January 10th, 2019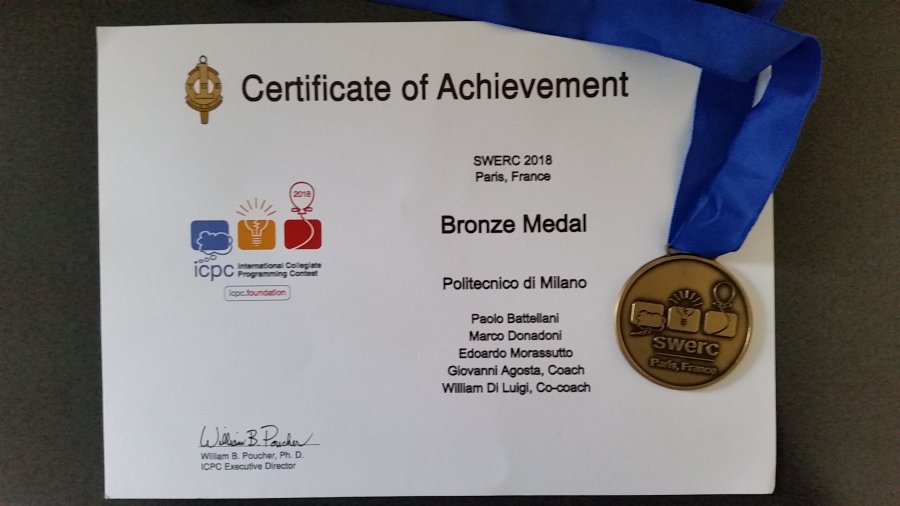 Abstract
A research group trained by
Giovanni Agosta
, Deib assistant professor, was ranked 9th in the final standings of
SWERC
.
SWERC
is a 5-hour on-site programming contest for teams of three students, focused on algorithmic problem solving and practical coding. It is open to teams from France, Israel, Italy, Portugal, Spain, and Switzerland. SWERC serves as the regional selection phase for the ACM International Collegiate Programming Contest: the winning team(s) of SWERC will advance to the ACM ICPC World Finals and compete.
Further details are available at
https://swerc.eu/2018/about/
.