NECST "BIE-PInCS" project first classificated at RTSI 2017 - IEEE Young Professionals
October 2nd, 2017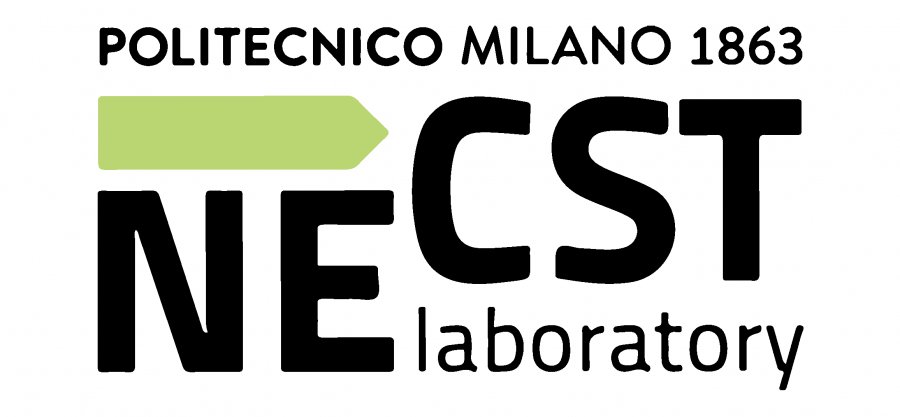 Abstract
NECSTLab
won the first prize at the
3rd edition
of the
International Forum on Research and Technologies for Society and Industry, IEEE Young Professionals (YP)
, held in Modena from 11 to 13 September 2017, with the project "
BIE-PInCS
" by
Bracco Filippo
,
Chiara Di Vece
,
Massari Tommaso
.
NECSTLab
had 6 finalists on 9 and, even more, two other projects have been ranked second in the ex-equation: "
SeNSE: Software Implementation and Hardware Acceleration of surface electromyography classification for gesture recognition for 3D print prostheses
" by
Giuseppe Franco
,
Elisabetta Besana
,
Noemi Beretta
and "
A Wearable Device for Color Perception Restoration in Blind People
" by
Riccardo Cavadini
,
Luca Cerina
,
Giuseppe Franco
.
Abstract of the first classificated "BIE-PInCS":
Concussion  is  the  leading  cause  of  death  of  people under the age of 40 in industrialized countries. Hence, due to its high incidence, it is fundamental to optimally diagnose such disease.
The BIE-PInCS project aims to realize a device for pupillometry measurement in order to help neurological assessments. Thanks to the pupil detection and tracking system, the pupillometer allows to estimate the pupil diameter and reactivity to light (photopupillary reflex) in a more accurate and faster way than a doctor's human eye can do. The measurements provided by the pupillometer will be used to evaluate the seriousness of a Traumatic Brain Injury (TBI). The precision and repeatability of the measurements allow also to evaluate the patient condition during the healing process in order track the rehabilitation phase and verify the presence of typical post-traumatic problems. The device performs the computation at a high speed in order to support high frame acquisition rates and enable real time analysis. With the latest implementation we have achieved a overall analysis time that is only 10% higher than the duration of a stimulation video acquired at 60 Hz. We are currently working to improve the analysis time further.