YAPE, the autonomous vehicle that is going to revolutionize logistics
April 16th, 2021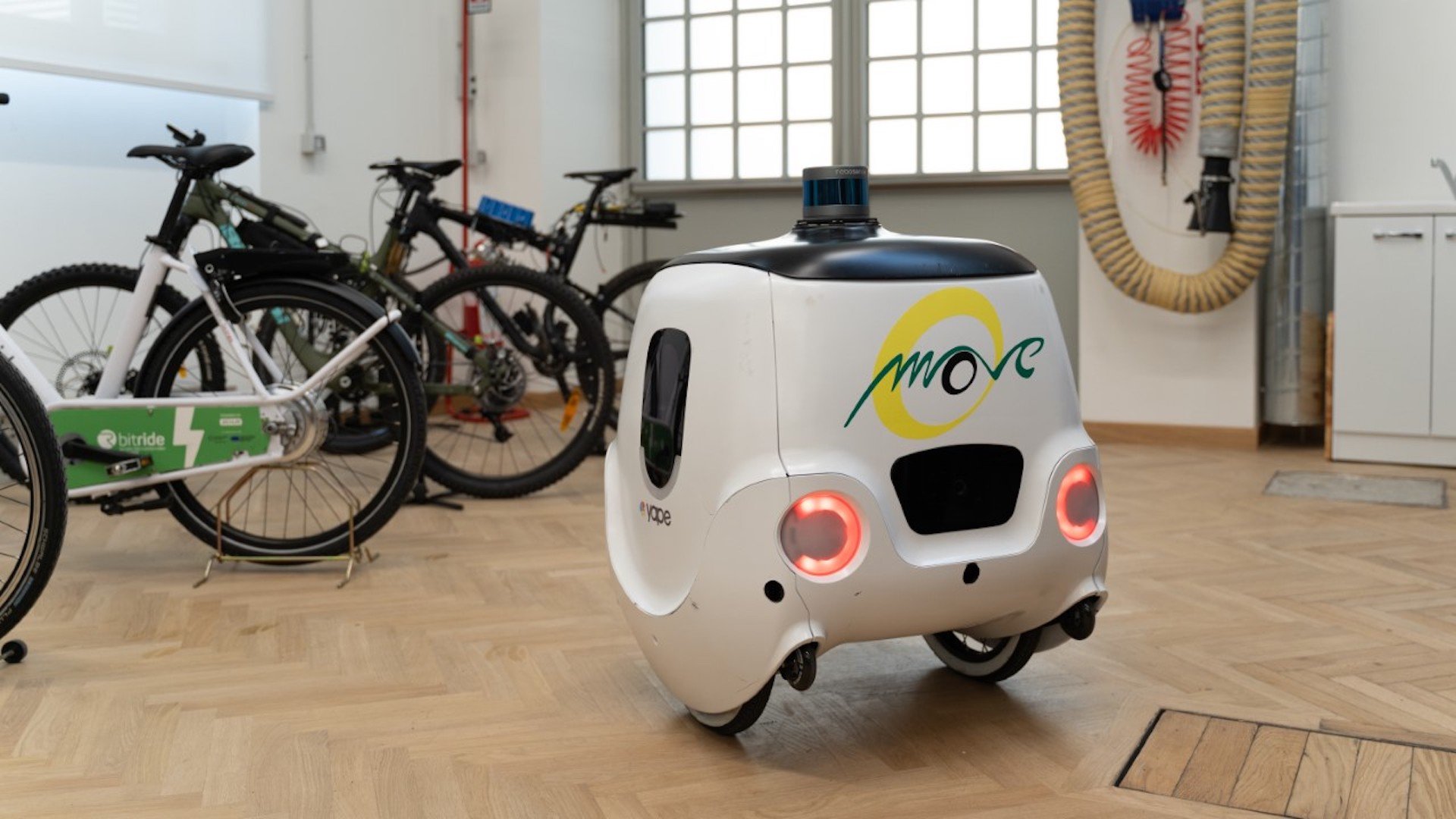 Abstract
YAPE (Your Autonomous Pony Express) is an autonomous vehicle for last-mile delivery born from an idea of Dipartimento di Elettronica, Informazione e Bioingegneria's mOve Lab in cooperation with e-Novia, with the help of which was founded Politecnico di Milano's homonymous spin-off responsible for its industrial development.
It is a revolutionary solution for delivery services, concerning food and small goods, that can be applied indoor as well as outdoor, providing low-contact services. YAPE can easily interact with the environment and it can stroll autonomously within private and smart spaces. Moreover, its reconfigurable glove compartment can fit with different delivery services, from parcel to food. With its secure inner container and its 3D environment perception system, YAPE can make completely unmanned deliveries.
After the first tests in Italy and in Japan, YAPE has been improved with suspensions (that allow the robot to face bumpy roads) and with a bigger load capacity in order to manage home food delivery. In Japan the vehicle is already being used for mail and parcel low-contact delivery, while in Europe and in the United States it is the protagonist of different commercial partnerships with global leaders in food delivery, retail and e-commerce.
Winner of the German Design Award 2019, more recently YAPE was also tested at Milano Malpensa airport in the field of travellers' assistance services and was selected by the World Economic Forum as one of the three ground-breakings bots destined to revolutionize the world of logistics and deliveries.