DIGITAL TRANSFORMATION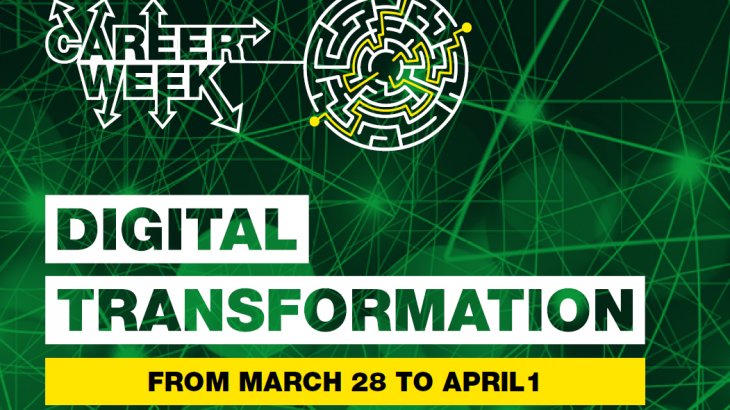 Politecnico di Milano - This event will be online
March 28th - April 1st, 2022


Abstract
From March 28th, 2022 the Career Service will organize the DIGITAL TRANSFORMATION CAREER WEEK, a thematic week concerning career developments and innovative projects related to digital transformation.
Technology is continuously evolving and digitalization process is changing the business models in every economic sector.
Which are the new trends of digital transformation and which new professional roles are emerging with it?
You will learn about topics such as cloud computing, e-commerce, quantum computing and security systems.
Career Service will send a confirmation email to the registered students.
Please note: this event will be held in English and it is included in the Career Service Award.
We remind you this event will be ONLINE.
Please note: all the events are reserved to Polimi students and graduates.
Recommended for BSc 3rd year students, MSc students, graduates in:
Communication Design, Digital & Interaction Design, Product Service System Design; Geoinformatics Engineering, Cyber Risk Strategy & Governance, Telecommunication Engineering, Computer Science and Engineering, Management Engineering, Electrical Engineering, Electronics Engineering, Mathematical Engineering, Engineering Physics.
Program:
March 28th: Round Table with Companies
March 28th: Career Puzzle with Companies
March 29th: Guess My Job
March 30th: Career Talk on Technical Projects
March 31st: Recruiting Day in Oracle and in Servotecnica