ENERGY & SUSTAINABILITY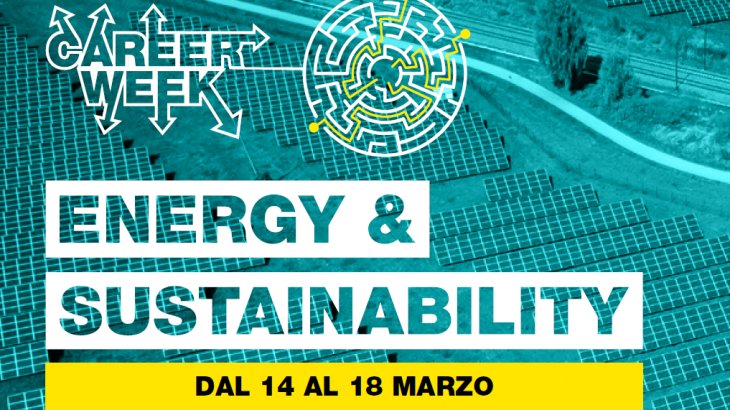 Politecnico di Milano - This event will be online
March 14th - 18th, 2022




Abstract
From March 14th to 18th, 2022 the Career Service will organize the ENERGY AND SUSTAINABILITY CAREER WEEK, a thematic week concerning career developments and innovative projects related to green technologies, sustainable challenges for more clean energy.


The recent goals of sustainable development define a new model of society also in terms of environmental and economic aspects.
Planning new strategies for sustainable programming and management of plants and energy systems is a crucial step: do you know why?
This week you will discover new jobs and the most requested skill to approach the energy and sustainability sector.
Together with 30 companies you will learn more about energy transition, storage and energy transportation, decarbonization, green technlogies, nuclear and renewable energies.



Recommended for BSc 3rd year students, MSc students, graduates in: School of Industrial and Information Engineering (all courses); School of Civil, Environmental and Land Management Engineering (all courses); Building Engineering, Building Engineering/Architecture.
Please note: this event will be held in English. This event is included in the Career Service Award. All the events are reserved to Polimi students and graduates.


Program:
March 14th: Round table with companies
March 14th: Career Puzzle with companies
March 15th: Guess my job
March 16th: Career Talk on Technical Projects
March 17th: Recruiting Day
March 18th: Recruiting Day