Self-learning in Industrial Cyber-Physical Systems: Some research challenges and opportunities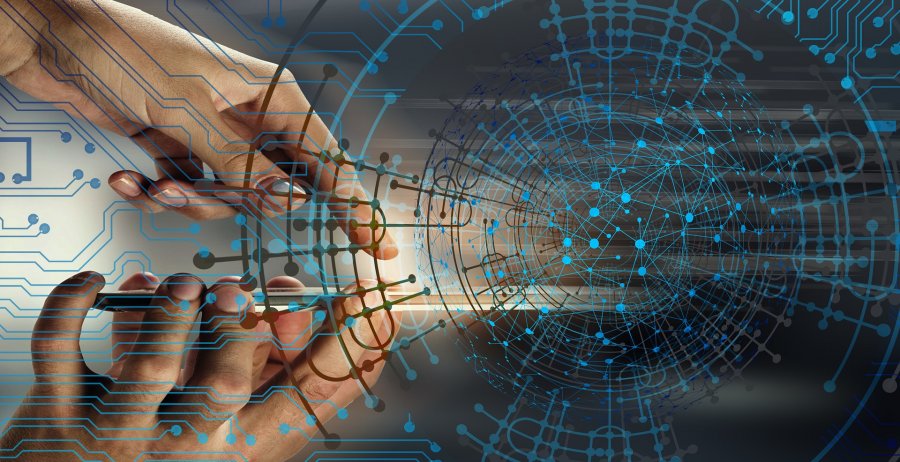 Abstract
On July 5th, 2021 at 3.30 pm, Rodolfo Haber Guerra, Professor at Universidad Politécnica de Madrid, will hold a seminar on "Self-learning in Industrial Cyber-Physical Systems: Some research challenges and opportunities" in "N. Schiavoni" Seminar Room.

Cyber-physical systems (CPS) and the Internet of Things (IoT) are complementary paradigms of digital transformation, relevant to the economy and society, which have evolved as indissoluble and complementary paradigms enabling the integration of digital capabilities, including connectivity with physical devices and systems. It is estimated that in 2025 this market will grow up to 11.1B€. Industrial CPS leads to new production concepts that require seamlessly integrated digital twins and different levels of abstraction to increase competitiveness. One of the challenges is to develop self-learning strategies based on unsupervised learning techniques and heuristic optimization strategies. In this seminar, some research and development challenges and opportunities on the basis of Artificial Intelligence-based approaches will be presented but taking also into account constraints and potential assimilation by SMEs. Some scientific and technical bottlenecks rely on how self-learning methods for industrial CPS can exploit data to improve the operation and the efficiency at machine and factory levels. In the seminar, one case study is focused on monitoring and estimation the remaining useful life of a device at the local level (machine level).
Short Bio
Rodolfo Haber Guerra (
https://www.car.upm-csic.es/authors/cap-rodolfo-e-haber-guerra/
) received the Ph.D. degree in industrial engineering from the Universidad Politécnica de Madrid (UPM), Spain, in 1999. In 2016, he was appointed Vice-Director of the Joint Research Centre for Automation and Robotics (CSIC-UPM). Since January 2020, he is the Director of the Centre for Automation and Robotics (CSIC-UPM). He has been principal investigator of more than 40 R&D projects and more than 20 years in leading development and innovation actions for companies. He has several patents and Artificial Intelligence-based solutions for different industrial sectors. He has been co-founder of spins-off Kinequo sl (2015) and Xymbot Digital Solutions (2020). He has authored more than 100 scientific documents including books and book chapters and articles in refereed journals (h-index=29) and dozens of papers at international conferences. Since 2002, he has been member of the TC3.2 Computers for Control of the International Federation of Automatic Control (IFAC). Since 2017, he is member of the TC IEEE IES on Industrial Cyber Physical Systems. He has given several seminars on the same subjects in USA and Europe. Since 2002, he has been expert evaluator and chair for the European Commission and several European agencies. He is associate editor and member of the Editorial Board of several journals. Nowadays, he is the PI of CSIC in Power2Power and KITT4SME H2020 projects related with Artificial Intelligence, IoT and Industry 4.0.
Due to the Covid prevention restrictions, only a limited number of participants will be accepted in presence.

The registration form is available and required for the presence in DEIB Seminar Room at the following link