Einstein was right, again! The detection of Gravitational Waves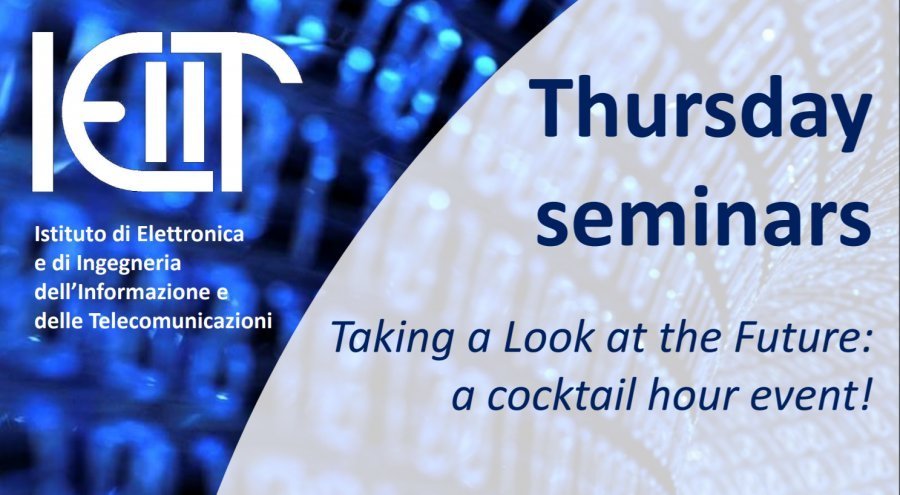 Alberto Gatto
DEIB

Politecnico di Milano - This event will be held on line
July 8th, 2021
5.30 pm


Abstract
On
July 8th, 2021
at 5.30 pm, it will take place a new appointment of the "
Thursday meetings – A glance to the future at cocktail-hour
" organized by
IEIIT – CNR
Institute.
The series of fortnightly meetings deal with specific themes connected to IEIIT – CNR institute with transversal vision through application domains and technological areas with particular attention to their evolutions.
The new seminar will be held by Eng.
Alberto Gatto
(Politecnico di Milano - DEIB) on the following subject: "
Einstein was right, again! The detection of
Gravitational Waves
".
Since the first revolutionary detection of a Gravitational Wave (GW) emitted by a coalescing system of two Black Holes in 2016, GW observation and the multi-messenger Astronomy are considered as one of the most innovative and exciting fields in the current research. The science behind gravitational wave detectors will be briefly introduced, involving not only Physics and Astronomy, but Signal Processing and Control Systems fields as well.
To subscribe and participate, please, use this
link