On High-Performance Computing, AI and their fatal attraction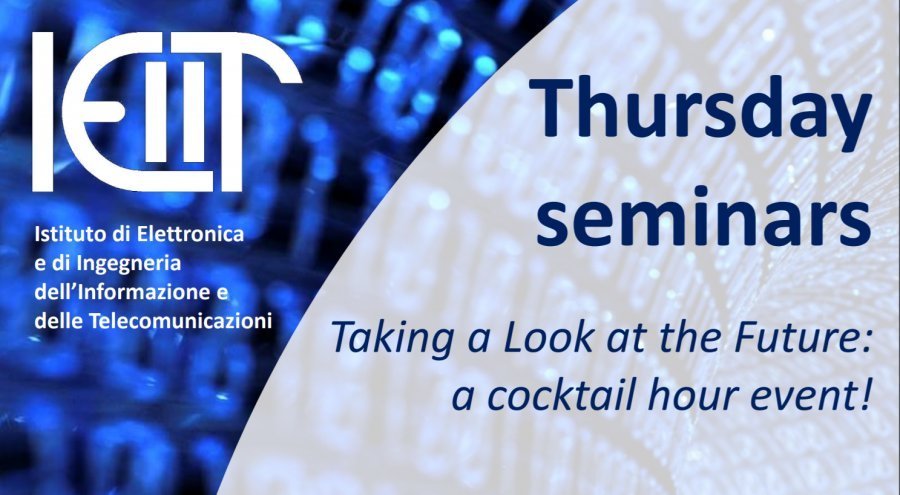 Marco Aldinucci
Computer Science Department , University of Torino

Politecnico di Milano - online event organized via Microsoft Teams
February 11th, 2021
5.30 pm



Abstract
On
February 11th, 2021
, at 05:30 pm, it will take place a new appointment of the "
Thursday meetings – A glance to the future at cocktail-hour
" organized by
IEIIT – CNR
Institute.
The series of biweekly frequency meetings deals with specific themes connected to IEIIT – CNR institute with transversal vision through application domains and technological areas with a particular attention to their evolutions.
This seminar will be held by Prof.
Marco Aldinucci
(Computer Science Department , University of Torino) on the following subject: "
On High-Performance Computing, AI and their fatal attraction
".
Computer Science evolves by successive abstractions. Today, after 30 years of business-as-usual, High-Performance Computing (HPC) extending beyond traditional application fields. For years, HPC systems have fed on differential equations; the ability to calculate many mathematical operations per second (FLOPS) was the key to solving bigger and bigger problems and finding ever more precise solutions. The explosion of data resulting from digital transformation has shifted the demand for HPC from traditional applications (equations & simulations) to methods for analyzing large amounts of data (BigData & Deep Learning). Under this thrust, the programming and use models of HPC systems evolve towards much more abstract models, capable of satisfying traditional needs and simplifying new applications' development. The challenges for designers are renewed: from FLOPS to efficient management of data in memory; from low-level abstraction programming models based on send-receive to the composition of micro-services for software reuse; from double-precision math to low-precision but efficient math for deep neural networks; from job queues to the scheduling of multiple isolated operating system instances (dockers). The seminar aims to give an introductory view of HPC and how it has evolved under the pressure of modern applications deeply rooted in AI applications, including one that aiming at scientific grand challenges.
The event will be broacasted through Microsoft Teams
The participation is free but the registration is required at
link