EVENT CANCELLED: Agile for Innovation - Agility Evolution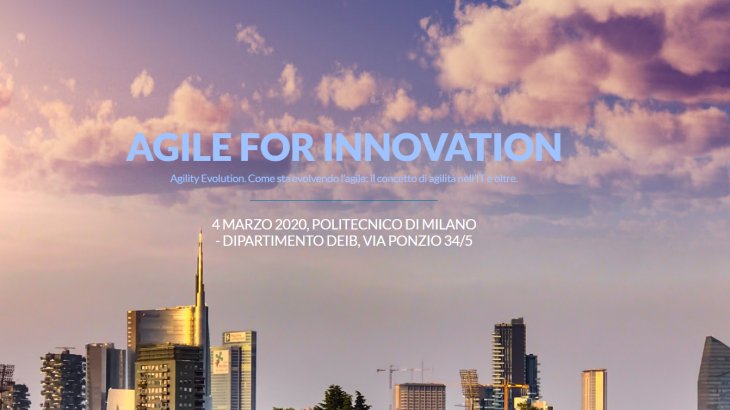 Abstract
On
March 4th, 2020
the "
Agile for Innovation" event will be held at DEIB and will focus on "Agility evolution in IT
".
The event aims at exploring the opportunities for agile approaches in the context of ICT strongly innovation-oriented business environments.
The companies are witnessing a continuous increase in the level of complexity in the management of their initiatives, particularly in the world of high tech.
Through the participation of national and international well-known experts, the participants will be in contact with specific tools that can be applied within their own business reality in the short term and that will strongly support them in the management of innovative activities to address effectively the complexity, analyzing it thoroughly and identifying the most appropriate strategies to handle, remove and / or reduce it.
For further information please visit
http://www.agileforinnovation.com/
.