Roadmap to IT jobs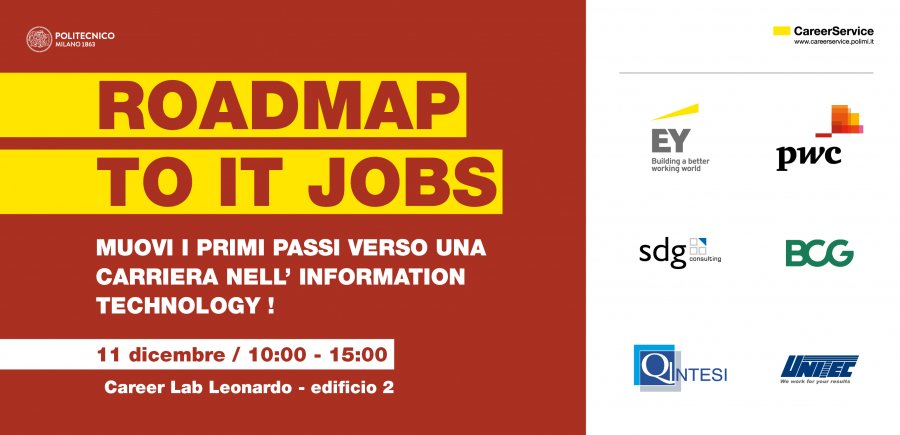 Politecnico di Milano - Leonardo Campus, Career Lab Leonardo
(building 2, basement floor, Via Bonardi 2, Milano)
December 11th, 2019
10.00 am - 3.00 pm


Abstract
On
December 11th, 2019
, from 10.00 am to 3.00 pm, in Leonardo Campus (building 2), the
Career Service
will organize an event dedicated to Polimi students interested in pursueing a career in the Information Technology field.
Join the Roadmap to IT Jobs, throughout a well-organized route across different company stations, you'll meet many professionals working in different IT industries, available to provide specific business advice and useful info about the:
job ROLES for computer engineer, electronic engineer, telecommunication engineer…
core SKILLS currently most demanded within the IT sector
RECRUITING methods and tools used by companies
current market TRENDS
More information and registration at
link

Please note: all the events are reserved to Polimi students and graduates. Companies will be online soon.