NECST Friday Talk. Software Defined World: How to protect the new Ecosystem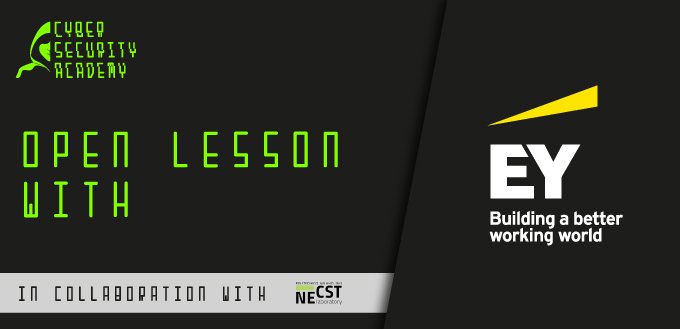 Abstract
On
November 22nd, 2019
the
Cyber Security Academy
has been invited at the
Necst Friday Talk
for the last Open Lesson organized by
NECSTLab
(Novel, Emerging Computing System Technologies Laboratory – DEIB Department).
Experts
from EY
will deliver a technical speech: "
Software defined World: How to protect the new Ecosystem
".
The meeting will be from 12pm to 1pm. During the first 40 minutes the company representatives will deliver a speech related to the Information Security Model, there will be then 20 minutes to discuss about job roles in the company as well as a networking section where you can share opinions having lunch together.
The
NECSTLab
is a
DEIB
laboratory, with different research lines on advanced topics in computing systems: from architectural characteristics, to hardware-software codesign methodologies, to security and dependability issues of complex system architectures.
Every week, the "
NECST Friday Talk
" invites researchers, professionals or entrepreneurs to share their work experiences and projects they are implementing in the "Computing Systems".