CHALLENGE DAY AIR LIQUIDE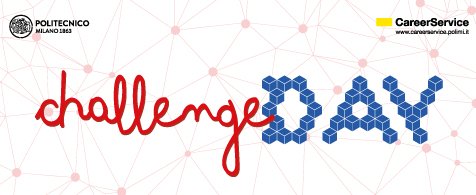 DEIB- Campus Leonardo, Alpha Room (building 24 - Via Golgi, 40 Milano)
November 14th, 2019
9.30 am - 1.30 pm


Abstract
Air Liquide, in collaboration with the
Career Service
, organizes a Business Game for an exclusive target of national and international students.
Simultaneously with other European Universities, you will compete against your classmates and in video conference, you will challenge the student teams from the universities of France, Spain and Portugal.
If you will be one of the
12 partecipants students of Politecnico di Milano
, you will have to face with a Business Game, using your capabilities and skills.
More information and register at
link