PhD in Information Technology - Colloquia Doctoralia 2019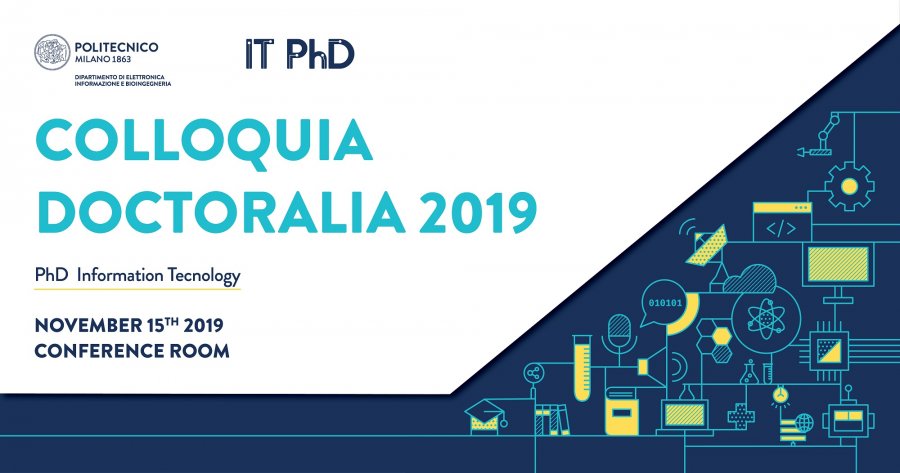 DEIB - Conference Room "Emilio Gatti"November 15th, 20192.00 pm - 5.30 pm

Contacts:

phd-inf@polimi.it
Abstract
On November 15th, 2019 in "Emilio Gatti" Conference Room of the Dipartimento di Elettronica, Informazione e Bioingegneria, the PhD Program in Information Technology organizes the annual event "Colloquia Doctoralia".
The event offers the last year doctorate students of the PhD program in Information Technology the opportunity to present their research as posters and to verify the scientific and technological interest and the possible impact on the industrial world. During the event, the Reference Committee will choose the three best posters and the prizes will be awarded to the PhD students who have completed the PhD program in 2019.
The full program is available in the attached file.
For more information write to phd-inf@polimi.it.