The challenges of strategic consulting in Bain & Company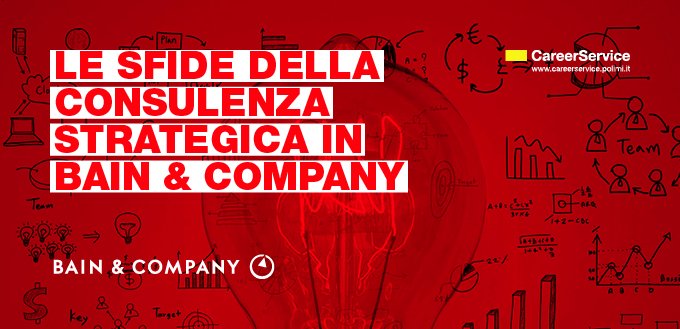 Politecnico di Milano - Bovisa Campus, F.lli Castiglioni Room - Building B1,
via Candiani 72, Milano


Abstract
On October 21st, 2019, the Career Service will present the "The challenges of strategic consulting in Bain & Company" event in Bovisa Campus (Building 2, Via Bonardi 2 - Milano).

How is the world of strategic consulting changing and how is now the career path of the consultant in Bain & Company?
During the event, Bain & Company consultants will talk about what it means to do strategic consulting today and what are the challenges that make it stimulating and innovative.
Please, note that registration is required at:
http://www.careerservice.polimi.it/en-US/Meetings/Home/Index/?eventId=17825
.
The event will be held in Italian.
Please note: all events are dedicated to Polimi students and graduates only.