Cyber Security Academy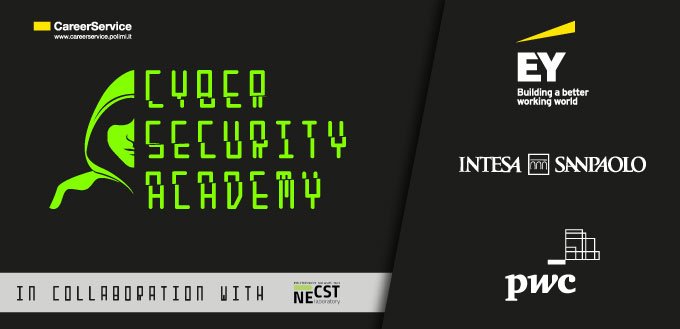 Politecnico di Milano - Campus Leonardo, Career Lab
(Building 2, groundfloor) - Via Bonardi 2, Milano
September 23rd, 2019
4.00 pm - 7.00 pm


Abstract
On
September 23rd, 2019
, the
Career Service
will present
the"
Cyber Security Academy
" event at
Leonardo Career Lab
in Leonardo Campus (Building 2, Via Bonardi 2 - Milano).
Career Service, in collaboration with
NECST Laboratory
professors of DEIB (Dipartimento di Elettronica, Informazione e Bioingegneria) and with the participation of Intesa Sanpaolo, EY and PWC, has launched the "
CYBER SECURITY ACADEMY
": a training path addressed to Computer and Science Engineering, Telecommunication Engineering, Mathematical Engineering, Physics Engineering MSc. students. During
8 units, 30 selected students
can join the Academy and discover more about Cyber Security through technical seminars held by the companies.
Further information is available at
link

Application deadline: September 18th, 2019.